YEREVAN — Five suspects have been arrested in Armenia for allegedly plotting a terrorist attack, as reported by the National Security Service (NSS).
According to the NSS, these suspects, along with unidentified accomplices, were planning a terrorist attack, the seizure of government buildings, and assassinations with the goal of disrupting the operation of government agencies.
Their intention was to dismantle the activities of government bodies.
Authorities conducted raids on the suspects' apartments and discovered firearms and ammunition, a drone, two gas cylinders supposedly intended as attachments, body armor, military fatigues, handcuffs, surveillance devices, computers, mobile phones, communication devices, ten unused SIM cards from Armenian and Russian communication operators, and documents outlining the preparations for the terror attack. They had codenamed their plot "Northern Leaflet."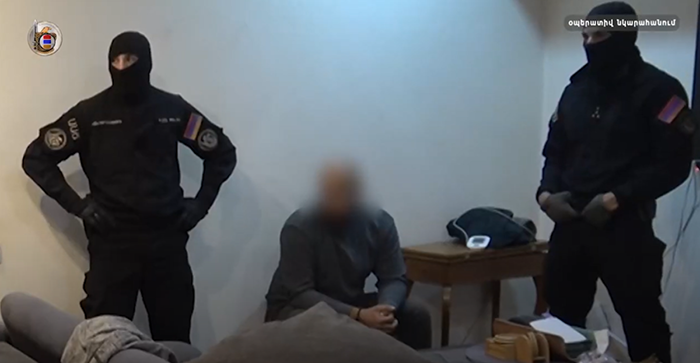 The suspects had also opened Ukrainian and Moldovan Telegram channels under the name "National Salvation Uprising" in order to "involve broad segments of the population in the terrorist attack."
Additionally, the suspects had purchased medical supplies and planned to move their families to Georgia before the attack.
The suspects had detailed plans for ambushing, surveillance, and retreating from the buildings.
The National Security Service stated that law enforcement officials are actively working to identify other accomplices of the suspects.
These terror suspects had carefully devised strategies for ambushing, surveilling, and retreating from buildings. They had even planned to distribute flyers and implement other procedures to involve accomplices and coordinate their actions.