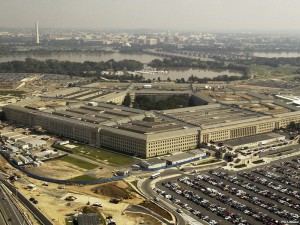 WASHINGTON, DC — The first deputy minister of defense of Armenia Davit Tonoyan is visiting the United States for consultations on bilateral defense matters in Washington on July 19 and 20. The discussions will include ways of further expanding defense links between the two countries.
A short statement issued by Armenia's Defense Ministry prior to the meetings, said the Armenian delegation will discuss with senior Pentagon officials "issues relating to U.S.-Armenian defense cooperation." It did not elaborate on the agenda of the talks.
According to the statement, Tonoyan will meet with U.S. Under Secretary of Defense Michele Flournoy, Assistant Secretary of Defense Alexander Vershbow and Deputy Assistant Secretary of Defense Celeste Wallander.
Wallander visited Yerevan and met with Armenia's top political and military leaders late last month. She commended them for sending Armenian troops to Afghanistan and Kosovo and broadening military ties with the United States.
"Very soon we will be having discussions in Washington on our plans for the next year, on how the United States can further support Armenia's strategic defense review which the government recently finished," Wallander told RFE/RL's Armenian service on June 28.
The review is part of ongoing defense reforms which are envisaged by Armenia's Individual Partnership Action Plan (IPAP) with NATO launched in 2005. They are supposed to bring the Armenian military into greater conformity with U.S. and NATO standards and step up cooperation with NATO..
Wallander insisted that a military alliance with Russia does not impede that cooperation. "We don't see that as any kind of obstacle to working with us bilaterally or working within NATO," she said in her interview with RFE/RL's Armenian service.
The talks in Washington will also likely touch upon U.S. military assistance to Armenia, which is due to total $12 million this year. A large part of that aid has been channeled into an Armenian army brigade that provides troops for ongoing U.S.-led missions in Afghanistan and Kosovo.
Armenia sent an additional 81 soldiers to Afghanistan less than a month ago, almost tripling its contribution to a NATO-led multinational force stationed there. Another 80 Armenian troops are serving under NATO command in Kosovo.