Freedom House has called on Azerbaijan to allow the Red Cross to deliver humanitarian aid to Nagorno-Karabakh and open the Lachin Corridor.
"We urge Azerbaijan to allow the ICRC to provide vital humanitarian assistance to Nagorno-Karabakh and immediately work to ensure freedom of movement by opening the Lachin corridor, guaranteeing unrestricted movement of individuals, vehicles, and cargo. The deteriorating humanitarian situation in the region has deprived civilians of life-saving medication and essential goods. We urge democratic governments to exert pressure on Azerbaijan, calling for an end to the deliberate starvation of innocent civilians," Freedom House tweeted.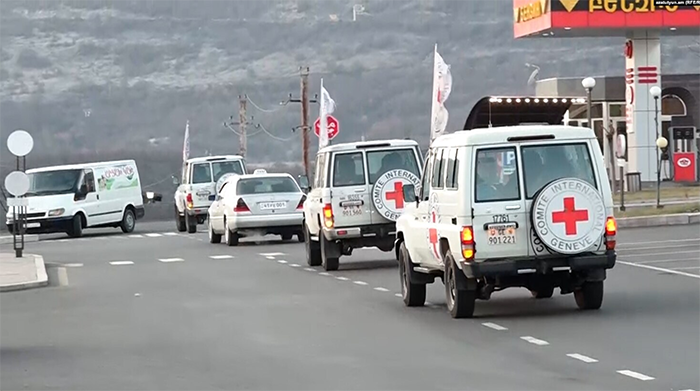 Toivo Klaar, the EU's special envoy for the South Caucasus, urged Azerbaijan on Wednesday to allow the International Committee of the Red Cross (ICRC) to resume its humanitarian aid to Nagorno-Karabakh. Klaar posted on his Twitter page an ICRC statement expressing serious concern over severe shortages of food and life-saving medicine in Karabakh resulting from the Azerbaijani blockade of the Lachin corridor.
The statement issued on Tuesday warned that the humanitarian situation there "will further deteriorate" unless the Geneva-based organization is allowed to again ship limited quantities of such items. "The ICRC is doing a tremendous job in very challenging circumstances on the ground," tweeted Klaar. "It is important that they can operate freely. The EU is taking their warnings seriously."
The EU has repeatedly urged Azerbaijan to unblock the only road connecting Karabakh to Armenia.