YEREVAN—The Government of Armenia has approved the sending of humanitarian aid to blockaded Artsakh. Today, 19 trucks loaded with essential supplies will deliver 400 tons of aid to Kornidzor. The aid is intended for the people of Artsakh, who have been under siege for 227 days, and it will be facilitated through Russian peacekeepers.
The decision to provide humanitarian aid to Artsakh was made by a government task force on Tuesday. The task force was set up by the Prime Minister to address the humanitarian crisis in Artsakh.
Chaired by Deputy Prime Minister Tigran Khachatryan, the regular meeting of the working group for managing the humanitarian crisis in Nagorno-Karabakh, which was established by the Prime Minister's decision, took place on July 25. During the session, the humanitarian crisis in Nagorno-Karabakh resulting from Azerbaijan's illegal blockade of the Lachin Corridor since December 12, 2022, was discussed.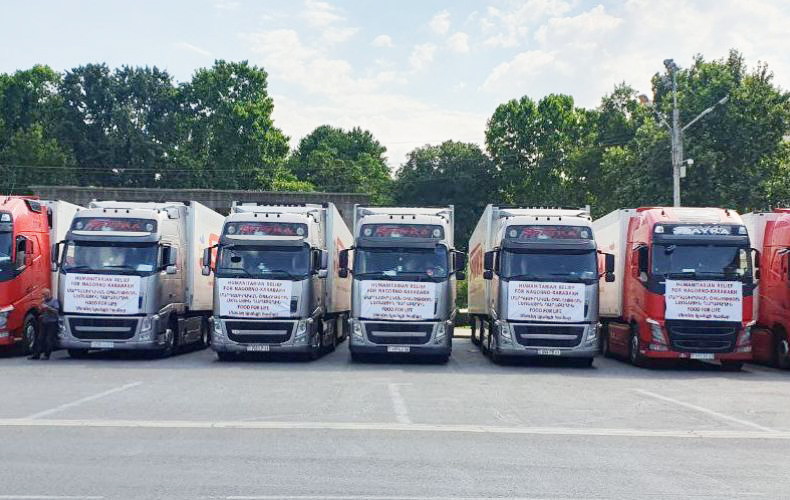 The working group noted that since June 15, it has become impossible to transport the very limited humanitarian cargo that was previously carried out by the Russian peacekeeping force and the Red Cross. As a result, an acute shortage of essential goods such as food, medicine, medical and hygiene supplies, and fuel is being recorded in Nagorno-Karabakh. This shortage, along with the interruption of electricity supply, the disruption of the health system, educational institutions, social services, and the cessation of agricultural work, has led to catastrophic consequences.
The present situation has had a particularly negative impact on vulnerable groups of the population, including children, pregnant women, people with disabilities, the elderly, and individuals with chronic diseases.
As a response, the working group has made decisions regarding the urgent provision of humanitarian aid in the form of food and medicine to the population of Nagorno-Karabakh.