STEPANAKERT — Three Nagorno-Karabakh police officers were killed and another wounded on Sunday near Stepanakert in an Azerbaijani ambush attack.
A statement released by the Karabakh police said the officers were ambushed by an Azerbaijani sabotage squad as they rode in a car outside Stepanakert in an area called Khapalu. It released a photograph of the vehicle riddled with bullets.
The officers were identified as Lieutenant Armen Babayan, Major David Danielyan and Lieutenant Ararat Gasparyan members of Passport and Visa Department staff of the republic.
Lieutenant David Hovsepyan, received a gunshot wound in the chest and was taken to the Republican Medical Center in serious condition.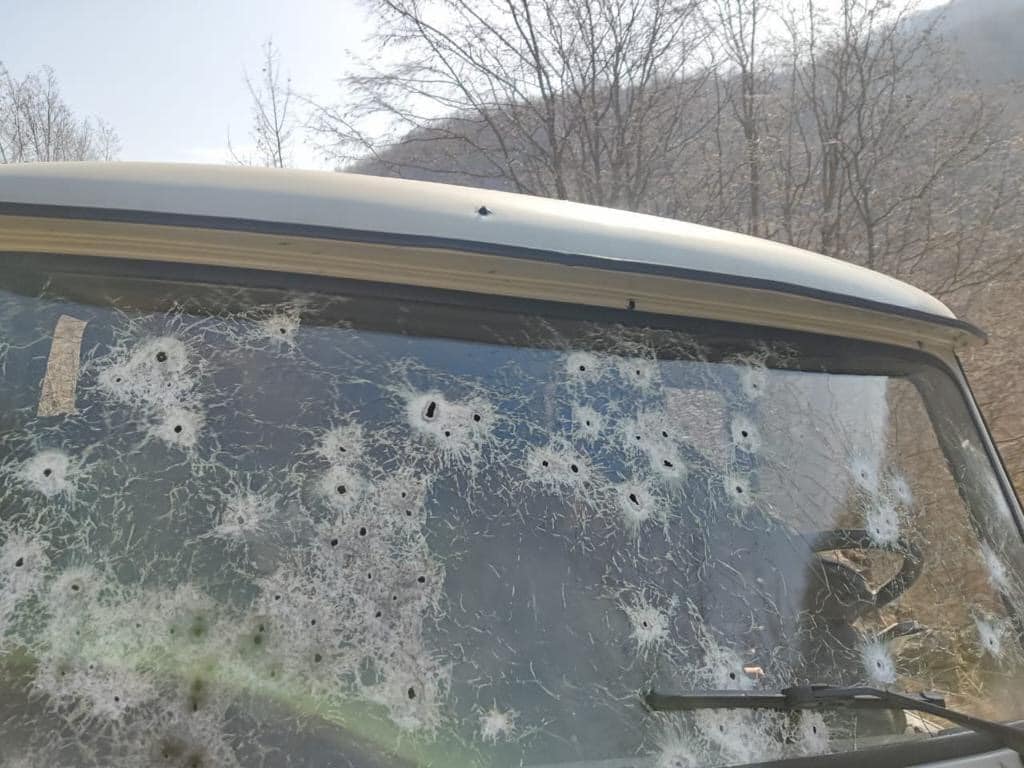 NKR Interior Ministry dismissed claims by the Azerbaijani side alleging that "weapons were being transported from Armenia to Karabakh." According to the press release, the police officers were simply en route from Stepanakert to their assigned location.
"An Azerbaijani sabotage group ambushed in a forest along the road and attacked a police car," the statement said. "The incident resulted in the deaths and injuries of both Armenian and Azerbaijani personnel."
Artsakh's Foreign Ministry called the attack a "flagrant violation" of the November 2020 ceasefire statement and accused Azerbaijan of seeking to escalate tensions.
Karabakh State Minister (Premier) Gurgen Nersisyan linked the deadly incident to Azerbaijani ceasefire violations on Thursday and Friday. Russian peacekeepers likewise reported on Saturday that the ceasefire regime was violated in two Karabakh districts.
Armenia also condemned the deadly shootings as an act of "terrorism" which it said was "preplanned and ordered by Azerbaijan's supreme leadership."
"These actions by Azerbaijan are a practical refutation of Baku's sincerity regarding the establishment of peace and stability in the region," the Armenian Foreign Ministry said in a statement.
The ministry renewed Yerevan's calls for the international community to send a fact-finding mission to the Lachin corridor and Karabakh.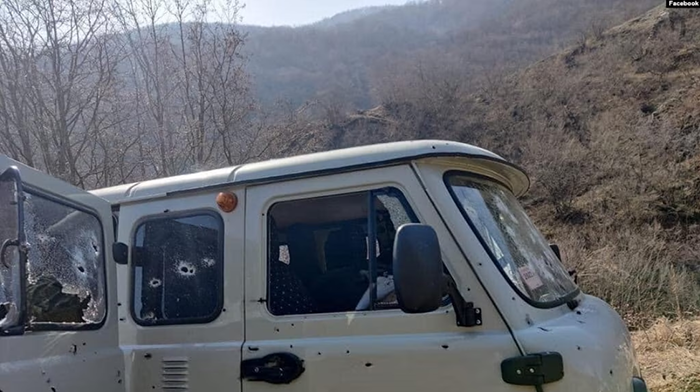 The Azerbaijani Defense Ministry also reported casualties without disclosing the number.