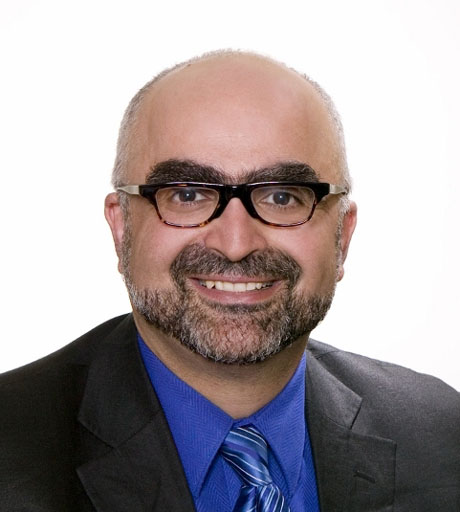 LISBON — The Calouste Gulbenkian Foundation announced the appointment of Dr. Razmik Panossian as the new Director of the Armenian Communities Department in Lisbon. He will assume the post on 1 February 2013.
Panossian holds a Ph.D. from the London School of Economics and Political Science, where he also taught. He has published widely on Armenian-related issues, including a critically acclaimed book on Armenian national identity. He has extensive experience in senior management, including the administration of multi-million dollar programmes, as well as the allocation and distribution of international development grants. For many years he served as the Director of Policy, Programmes and Planning at a Canadian governmental organisation based in Montreal. He has worked for the United Nations Development Programme. He is fluent in English, French and Armenian.
"I am both thrilled and humbled by this appointment," said Panossian. "This is one of the most important positions in the Armenian diaspora. I am looking forward to continuing the work of my predecessors and further strengthening and expanding the activities of the Calouste Gulbenkian Foundation in a focused and systematic manner within Armenian communities around the world."
Martin Essayan, the Trustee responsible for the Armenian Communities Department, and great grandson of Foundation founder Calouste Gulbenkian, said: "I am delighted that Dr. Panossian will be the new Director of the Armenian Communities Department. He comes with outstanding credentials for this role and brings the international, integrative perspective we need. The appointment followed a global search during which we were able to consider many excellent candidates."
The Calouste Gulbenkian Foundation is one of the top ten Foundations in Europe and one of the largest in the world with assets of €3 billion and annual spend of around €100 million. It operates in four areas defined in its statutes: Arts, Education, Science, and Social Welfare. It was founded by Calouste Sarkis Gulbenkian, an Armenian businessman and art collector who became a British citizen, conducted much of his work in Britain and France, and finally settled in Portugal. The Foundation was established in Portugal in 1956, a year after his death.
The Armenian Communities Department dates back to the creation of the Foundation and was set up by the founder's son-in-law Kevork Essayan. Since then the trustee in charge has always been a member of the founder's family. The mission of the department is: "to create a viable future for the Armenian people in which their culture and language are preserved and valued". Its work is inspired by the example of the founder who never forgot his Armenian roots but sought to engage with non Armenians and to bring different groups together.