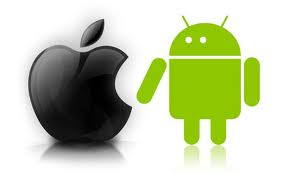 Today, Massis Publishing, the parent organization to MassisPost and Massis Weekly, introduced the Armenian News smartphone App for iPhone™ and Android™ users, now available for free at Apple iTunes™ and at the Android Market™ respectively. The App provides up to date reliable news and hard hitting critical commentary on Armenia and the Armenian Diaspora in English.
It is no secret that keeping up with technology has become one of the challenges facing all media outlets. All this fast-paced advancement in communication and computer systems has somehow urged everyone to submerge into the digital world and explore its endless capabilities. Massis Publishing was no exception. In 1994 Massis Weekly introduced its website and became one of the first Armenian media outlets on the internet. In 2010 MassisPost was introduced on the web to keep up with the daily developments in the Armenian world.
And now with the introduction of the Armenian News App Armenian's throughout the world are able to be up to date on Armenian related news in the palm of their hands. The development of the App was achieved by our own Gaidz Youth Organization, and spearheaded by its fifteen-year old member Nareg Khodanian's hard work. Nareg, who with his technological knowledge, was able to conduct the development of thisApp in a relatively short time making MassisPost one of the very few Armenian news outlets on both iPhone and Android platforms.
With Massis Publishing's 13 media partners representing Armenians throughout the world, the Armenian News App powered by Massis Post, aims to continue its mission of giving its readers an opportunity to stay up to date on Armenian politics, arts & culture, local news and international news relating to Armenians for free.
Massis Publishing is an official publication of the Social Democratic Hunchakian Party of the Western Region of the United States of America.
The Armenian News App is available for free at Apple iTunes™ and at Android Market™.