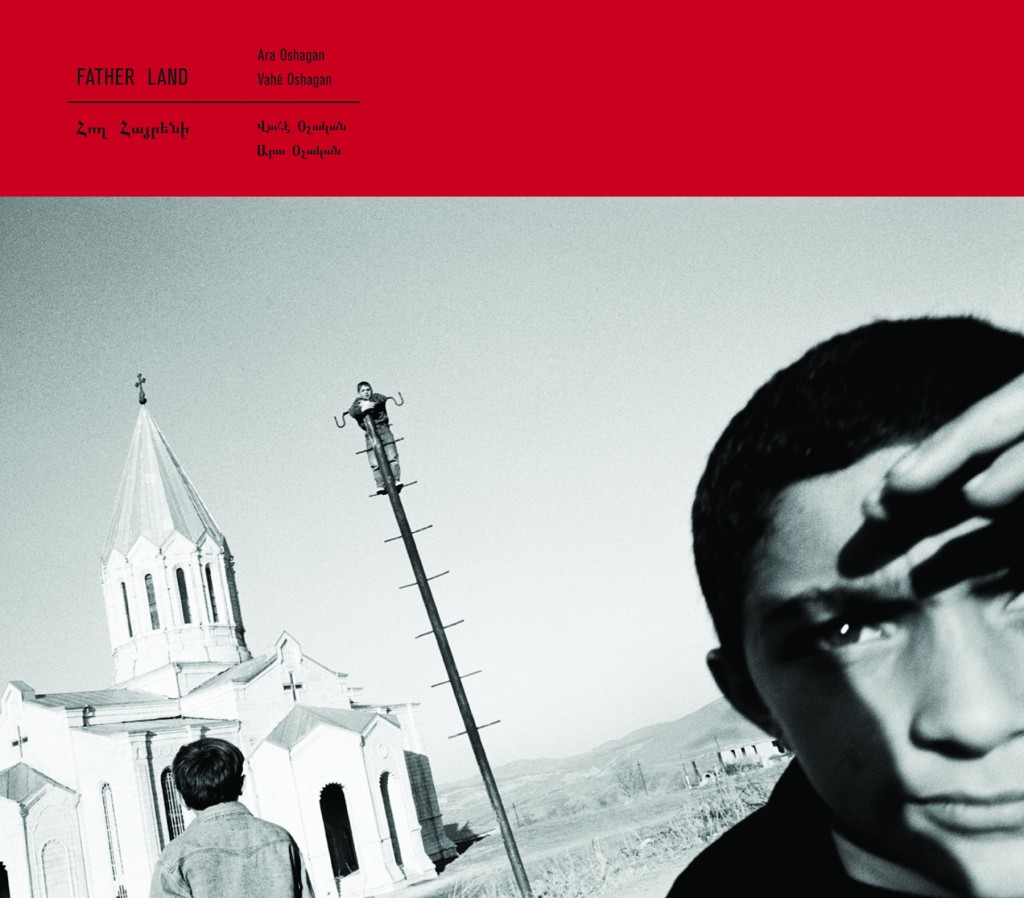 Ara Oshagan will present a talk on his new book, Father Land, at 7:30 PM on Wednesday, September 14, in the University Business Center, Peters Auditorium, Room 191, on the Fresno State campus.
Mr. Oshagan's presentation is the first of the Fall 2011 Armenian Studies Program Lecture Series and is sponsored by the Armenian Studies Program at Fresno State.
Ara Oshagan will be presenting photographs and text excerpts from Father Land–a book that is a collaboration with his father, Vahe Oshagan, and published by Powerhouse Books of New York. Father Land is a poetic and personal journey through the rugged, human-and-history-laden landscape of Nagorno-Karabagh, a unique collaboration between a photographer son and his famous, writer father. A family steeped in Armenian literature and art, Vahé and Ara Oshagan's work is the result of an intensely felt connection to their heritage and homeland but also rooted in their shared history of the Armenian diaspora. Father Land is a literary and visual contemplation of Nagorno-Karabagh's present-day, its history, and its culture, as well as a meditation on transnational identity, land, and paternal bonds.
Ara Oshagan is a photographer whose work revolves around the intersecting themes of identity, community, and memory. His first series, iwitness, joined portraits of witnesses of the Armenian Genocide of 1915 with their stories of horror, survival, and redemption. Exploring his identity through his own diasporan community, Oshagan photographed the Armenians of Los Angeles in a body of work entitled Traces of Identity that was exhibited at the LA Municipal Art Gallery and the Downey Museum of Art.
Oshagan's work is in the permanent collection of the Southeast Museum of Photography, Florida, the Downey Museum of Art, California, the Armory Center for the Arts in Pasadena, California, and the Museum of Modern Art in Armenia.
Admission is free to the lecture. Free parking is available in the University Business Center Parking Lot after 7:00PM. For more information please contact the Armenian Studies Program at 278-2669.