STRASBOURG  — Prime Minister Nikol Pashinyan addressed the European Parliament's legislative body on Tuesday vowing to defend Armenia's democracy and continue peace process with Azerbaijan.
In his speech, Pashinyan expressed his staunch defense of democratic principles against the backdrop of the multifaceted crises Armenia has been confronted with in recent years, particularly highlighting the turbulent aftermath of the 2020-2021 war and border conflict with Azerbaijan. He sought to defy those claiming that Armenia is suffering because it is a democracy, instead saying that his country would be paralysed and lose its independence and sovereignty if it was not democratic.
"Democracy in Armenia … continues to receive strong blows that follow an almost exactly repeated scenario: foreign aggression, then the inaction of Armenia's security allies, then attempts to use the war or the humanitarian situation or external security threats to subvert Armenia's democracy and sovereignty by inciting internal instability with hybrid techniques directed by external forces," he said.
Pashinyan pointed to Azerbaijan's September 19-20 military offensive in Karabakh which caused a mass exodus of the region's ethnic Armenian population, he said that Baku did so in "fulfilment of its long-standing policy of ethnic cleansing". He also described the horrible humanitarian situation created by Azerbaijan's long blockade of the Lachin corridor and offered a sharp rebuke to Moscow after Baku's latest offensive.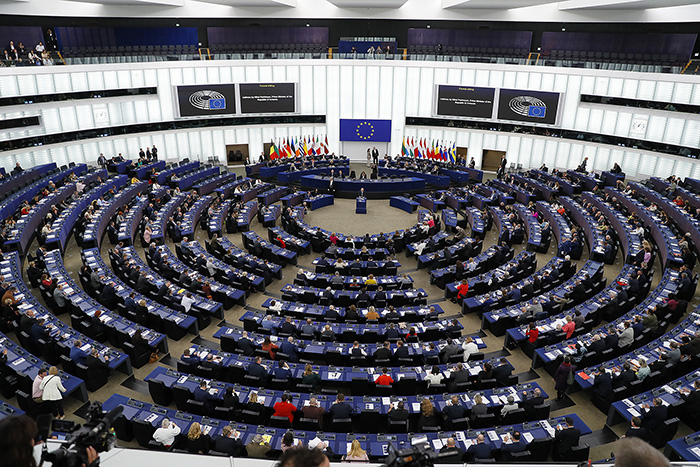 "As hundreds of thousands of Armenians were fleeing from Nagorno-Karabakh to the Republic of Armenia, our security allies not only did not help us but also made public calls for regime change in Armenia," he said. "But the people of Armenia united for their own independence, sovereignty, democracy, and another conspiracy against our state failed."
Pashinyan signaled that he still prefers the Western mediation and hopes it will result in an Armenian-Azerbaijani peace treaty soon. He noted that he and Aliyev are due to meet in Brussels together with EU head Charles Michel later this year.
Pashinyan further stated that he wants to deepen Armenia's ties with the EU "as much as the European Union finds it possible."
Outlining in detail previous and so far failed attempts to achieve lasting peace between Armenia and Azerbaijan, Mr Pashinyan stated his willingness to sign a peace and relations settlement agreement with Baku by the end of the year. "We must move steadily towards peace", he said (..) "To do this, political will is necessary and I have that political will. On the other hand, the international community and the European Union, and the countries of our region should support us, do everything to make this opportunity real for us".