TBILISI — Armenia's national football team, led by Spanish Joaquín Caparrós, beat Georgia (1-2) this Sunday in Tbilisi and will fight for promotion to League B of the Nations League in the last game against North Macedonia.
With this victory Armenia is placed second in group C2, with eight points, one point behind North Macedonia, who beat Estonia 2-1 today. Because of UEFA ban of matches in conflict zones, both teams will face off on Wednesday at the GSP stadium in Nicosia, to determine the group winner.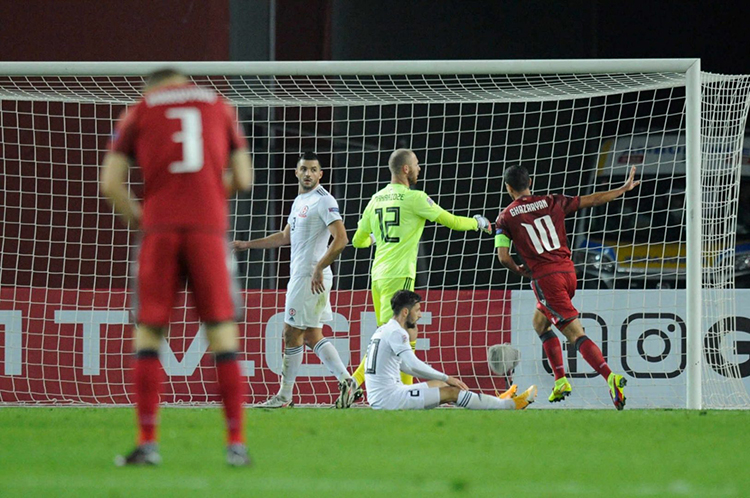 Captain Gevorg Ghazaryan scored for Armenia in the 33rd minute after receiving a pass from Tigran Barseghian in the box and struck perfectly in the home team goal.
Georgia were able to level the score in the 65th minute, when Valeri Qazaishvili was able to convert a penalty kick.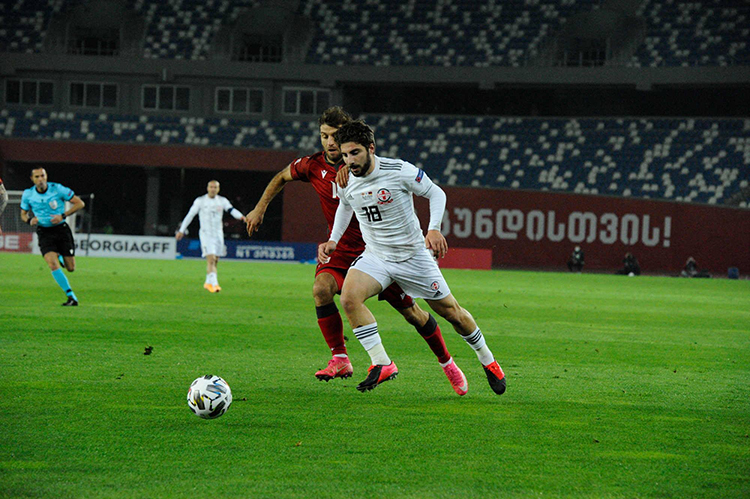 In the 85th minute Barseghian sprinted from the back of his own half, before sending a diagonal cross into the box for German Hoffenheim striker Sargis Adamyan, who effortlessly netted the winner.
AS Roma attacking midfielder Henrikh Mkhitaryan was withdrawn from the Armenian squad after five Roma players tested positive for Covid-19.