BAYSIDE, NY — On Sunday, September 30, the Holy Martyrs Church of Bayside, NY, held a special ceremony unveiling a new street sign on the corner of the church complex, re-naming the street as "Armenia Way."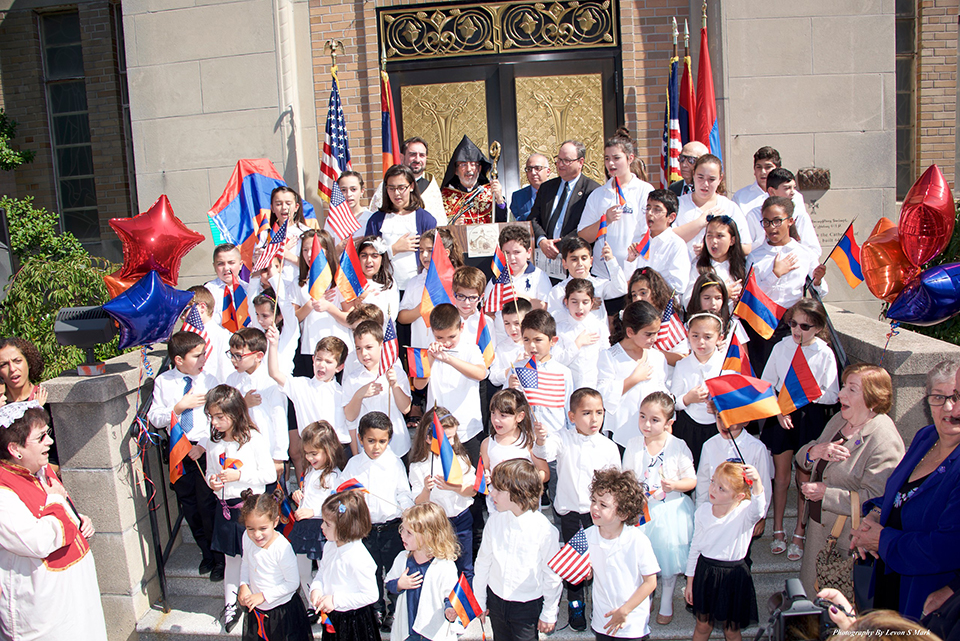 The ceremony was presided over by the visiting Archbishop Khajag Barsamian, who celebrated badarak on the day. Children from the parish's three schools—Holy Martyrs Armenian Day School, Language School, and Sunday School—gathered on the church plaza to sing and wave flags. Local Councilman Barry Grodechik was the Master of Ceremonies, introducing Archbishop Barsamian, pastor Fr. Abraham Malkhasyan, and several local politicians. At the corner of 210th Street and Horace Harding Expressway, the sign bearing the new street name was unveiled to the cheers of hundreds of people.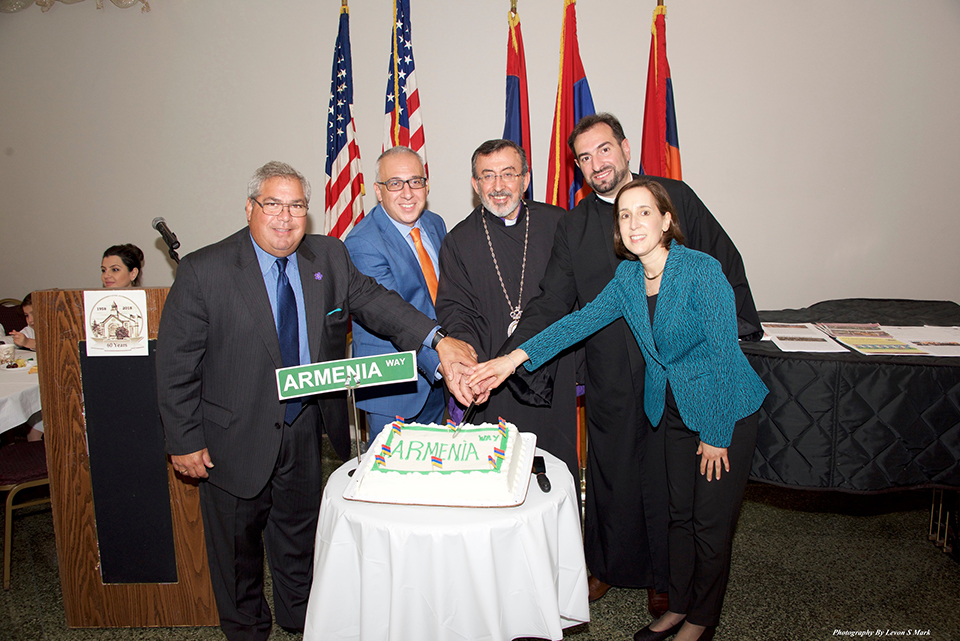 The ceremony last week coincided with the 60th anniversary of the Bayside church's consecration. But the effort to symbolically co-name the street began three years ago under the parish's Genocide Centennial committee, led by Fr. Malkhasyan, Dr. Lynn Cetin, Garo Sekdorian, and supportive community leaders and neighbors. All spoke at the reception following the unveiling, along with local friend Rabbi Menashe Bovit and parish council chair Aram Ciamician.
Nearly 15,000 Armenians live in Queens, NYC.