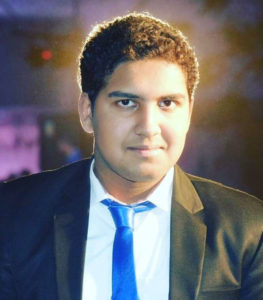 BY SARMAD IQBAL
Barev Dzez everyone. Pakistani government has been quite hostile to Armenia without any logical reason since the inception of Armenia as an independent state in 1991.My country's government has pursued a very hostile stance towards Armenia which didn't just comprise of not establishing bilateral relations with a small and young but a Geo-strategically important Caucasian nation but such hostile stance also involved completely denying the existence of Armenia as a sovereign state and not recognizing it on the global map. Pakistan has been forced to pursue such Anti-Armenian policies because of its Muslim brothers and Armenia's adversaries Turkey and Azerbaijan though ironically both of these countries have at least recognized Armenia as a sovereign state but Pakistan alas has gone a step ahead of its Muslim brothers by not recognizing Republic of Armenia. I lament all the above mentioned illogical anti-Armenian policies unfortunately have been pursued by the honorable government of my homeland which has no direct dispute with Armenia.
Iam writing this article as an Armenophile Pakistani who has courageously defied his country's nonsensical Anti-Armenian rhetoric and has yearned for a strong bilateral relationship between his country and Armenia. Armenian culture through its classical music and immensely riveting language has always enthralled me and has struck me as a culture not too alien but somewhat familiar with its delightful mélange of Eastern and Western values. Apart from several common words shared by Armenian and Urdu through Persian in the middle which has loaned many words to Urdu and has in fact played a very pivotal role in constructing modern day Urdu, there has also been a kind of familiar vibe emanating from Armenian culture for a Pakistani like me as both Armenia and Pakistan have been influenced by Persian culture to different extents and both share their borders with Iran. But there is also another thing which both nations share with each other and that is a delicacy which is being relished as greatly in Armenia as it is in Pakistan and that food delicacy is Harissa.I hope many Armenian friends who will be reading my article will be astonished to read about their very own Harissa's popularity in Pakistan but it is indeed a very popular food dish in Pakistan especially among Pakistani Kashmiri community who are well-renowned for their flair for cooking great mouth tantalizing delicacies. Harissa has been one of the reasons why people flock to mirthful food streets of my hometown Lahore especially the one in Gawalmandi area of Lahore which is being renowned globally for its diverse food palette and historical buildings reminiscent of Lahore's golden past.
Harissa is originally an Armenian dish from the Ararat plain. It is a thick porridge made from dried or roasted cracked wheat and fat-rich meat, usually chicken or lamb. Herbs were substituted for meat in harissa when Armenian religious days required fasting. According to Armenian lore, the patron saint of Armenia, Gregory the Illuminator, was offering a meal of love and charity to the poor. There weren't enough sheep to feed the crowds so wheat was added to the cooking pots. They noticed that the wheat was sticking to the bottom of the cauldrons. Saint Gregory advised, "Harekh! Stir it!" Thus, the name of the dish, harissa, came from the saint's own words. Harissa has been offered as a charity meal ever since. However in Pakistani Kashmiri culinary practices, goat meat is being often used for cooking Harissa instead of lamb or chicken.
Being a foodie myself I have also relished this mouth tantalizing delicacy at one of the restaurants from Lahore's Gawalmandi food street and I still do remember the delight I had from savoring that delicacy. Today Harissa is a sought after delicacy for many Kashmiris and Non-Kashmiris alike and many of those who are obsessed with Kashmiri food herald the commencement of winter season here in Pakistan by savoring Harissa at many well renowned Harissa restaurants scattered across different metropolises and towns in Pakistan. The extremely long cooking process is an essential part of the harissa tradition. Like other ritual dishes, the time taken for preparation is part of its cherished value for Armenians and Pakistani Kashmiris alike.
Ts'tesut'yun (Good bye) my Armenian friends and Arrayzhm! (See you soon).I hope everyone reading this article will utterly relish the fact that how connected two different nations are which are thousands mile away from each other and have non-existent mutual relations through a food dish. Harissa is in fact a visible manifestation of the quote that food knows no boundaries or borders. It can connect two hostile nations too. I hope one day our great nations will be great friends and people like me can easily visit the beautiful Armenia and Armenians too can easily without any severe restrictions visit Pakistan.