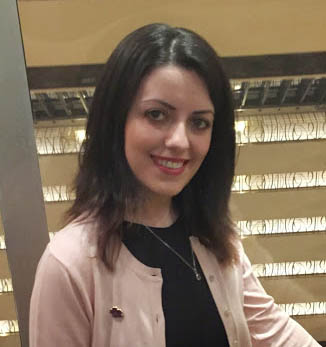 MISSION HILLS — Asya Darbinyan, currently a PhD Candidate at the Strassler Center for Holocaust and Genocide Studies at Clark University in Worcester, MA, will give a talk entitled "Russia's Response to the Armenian Genocide: Refugee Crisis at the Caucasus Front and Russian Imperial Humanitarianism," on Sunday, February 26, 2017, at 4:00 p.m., at the Ararat-Eskijian Museum—Sheen Chapel, 15105 Mission Hills Road, Mission Hills, CA. The lecture is co-sponsored by the Ararat-Eskijian Museum and the National Association for Armenian Studies and Research (NAASR).
This lecture will analyze how the recognition of an emergency situation by Russian imperial authorities transformed political and public reaction to genocide into action—substantial Armenian relief work. "Russia" and "humanitarianism" are rarely coupled in the historical literature on the 20th century, but Darbinyan's research emphasizes the importance of exploring imperial Russia's response to the Armenian refugee crisis on the Caucasus battlefront during World War I. The Russian imperial government as well as a number of non-governmental organizations provided assistance to hundreds of thousands of Armenian refugees.
Drawing upon materials in military and historical archives in Moscow and St. Petersburg, as well as in the Armenian National Archives in Yerevan, for the first time, Darbinyan's work offers new perspective on Russian policy towards Armenians during the genocide and elucidates complexity of Russian humanitarianism during the Great War.
Asya Darbinyan is a PhD Candidate at the Strassler Center for Holocaust and Genocide Studies, Clark University. Previously, she worked at the Armenian Genocide Museum-Institute, Yerevan, as a senior research fellow and the Deputy Director of the museum (2008-2013).
For more information about this program, contact the Ararat-Eskijian Museum at (747) 500-7585 or Ararat-eskijian[email protected], or NAASR at (617) 489-1610 or [email protected].