After an action-packed ten days in Armenia, the Armenian EyeCare Project (AECP) has completed its most recent Medical Mission to the country – marking its 52nd trip to the motherland since the organization was founded nearly 25 years ago.
With its mission to eliminate preventable blindness in Armenia and make quality eye care accessible to all in the country, the AECP – with Founder and President Dr. Roger Ohanesian and fellow U.S. ophthalmologists – has been embarking on Medical Missions to Armenia twice a year since the organization's inception in 1992 – training local physicians and, more recently, visiting the AECP's many facilities and ongoing programs to ensure eye care is being delivered at the highest quality and capacity in the country.
Highlights from the most recent Medical Mission in July included a trip to the Malayan Ophthalmological Clinic in Yerevan, where the AECP helped establish eight subspecialty eye clinics run by Armenia's top eye surgeons who completed fellowships in the U.S. sponsored by the AECP. At the clinics, Dr. Ohanesian also met with, trained and mentored current ophthalmology residents.
Venturing outside of Yerevan, the AECP also visited its state-of-the-art Mobile Eye Hospital, stationed in Vayots Dzor at the time, to treat local residents of the province. Completing a full rotation throughout Armenia every two years, the AECP Mobile Eye Hospital travels to the country's many villages and offers eye care to those in Armenia who live outside the capital and can't afford a trip to Yerevan for care.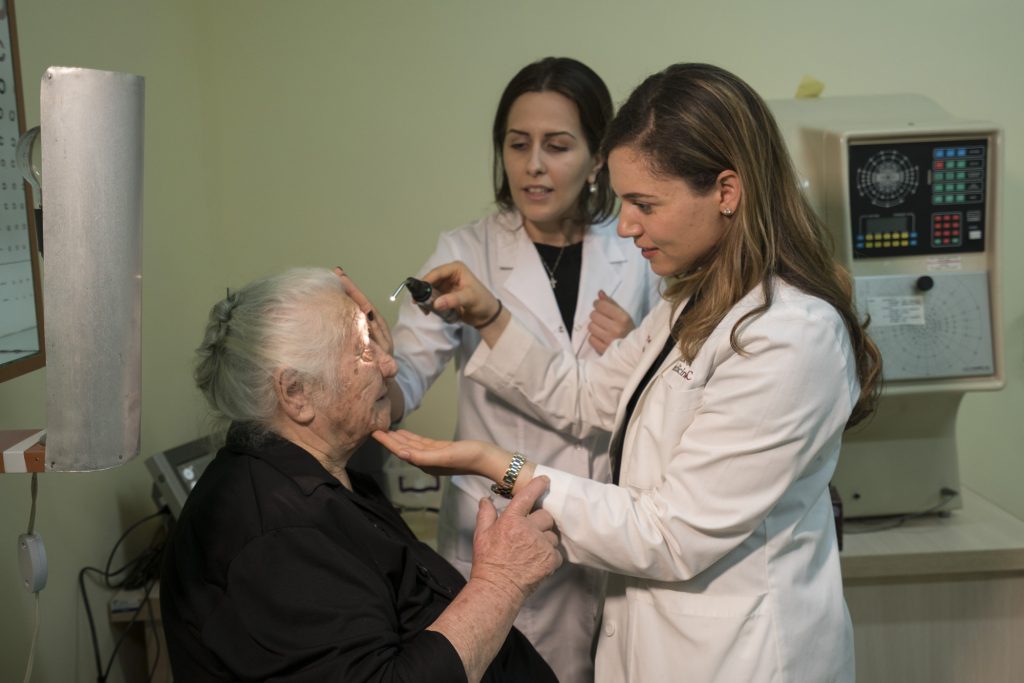 As part of its Medical Mission, the AECP team also visited its two completed Regional Eye Clinics – the Haig Boyadjian AECP Regional Eye Clinic in Ijevan and the John and Hasmik Mgrdichian AECP Regional Eye Clinic in Spitak – which have been constructed as part of the organization's "Five for Five" campaign – developing five Regional Eye Clinics for $5 million. The Project has three more clinics scheduled for completion by 2020.
As the first eye clinic in the Lori province and the AECP's second Regional Eye Clinic in Armenia, the John and Hasmik Mgrdichian AECP Regional Eye Clinic held its grand opening during the July Mission.
With its advanced medical equipment and cutting-edge technology, the Regional Eye Clinic in Spitak will ensure that even those who live in Armenia's various regions get access to quality eye care. Those attending the grand opening of the clinic included the Deputy Health Minister to Armenia Vahan Poghosyan, the Governor of Lori Province Artur Nalbandyan and several supporters of the organization.
Other high points from the trip included two international conferences organized by the AECP – the 14th International Conference on Ophthalmology and the "Development of Neonatology in Armenia" – that highlighted how far Armenia and its physicians have come in the fields of ophthalmology and neonatology over the past 20 years. Both conferences were heavily attended, with over 100 people at each event, consisting of ophthalmologists from Armenia, as well as ophthalmology residents and medical students from both Armenia and the U.S.
www.eyecareproject.com