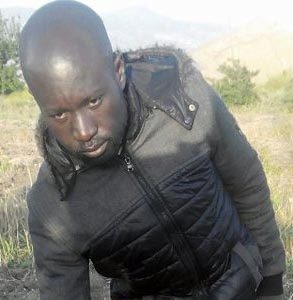 YEREVAN (Arka) — Russian border guards patrolling Armenia's frontiers with Turkey have detained a citizen of Angola for illegal crossing from Turkey.
The Border Department of the Russian Federal Security Service (FSB), overseeing Russian border guards in Armenia, said the Angolan was detained on June 15 after swimming across the border river Arax. It said the Angolan used 'special knowledge to overcome the signaling devices and then he moved along the border for several tens of meters in a bid to cover his tracks.'
When the Angolan moved deep into the territory of the Republic of Armenia he was spotted by local residents of Yervandashat village, who promptly reported to the border guards.
The Angolan, 34, claimed he intended to use Armenia as a transit country to reach his native country.The border guards found in his backpack personal items, a document stating he has refugee status in France and Samsung mobile phone.
The same day, the offender was handed to Armenia's National Security Service for checking the Angolan's citizen's theory.