YEREVAN — Pope Francis has awarded Armenian Prime Minister Nikol Pashinyan the Knight Grand Cross Order of Pope Pius IX, one of the highest honors conferred by the Holy See.
The Order was bestowed to the Armenian Prime Minister by the Holy See's Apostolic Nuncio Archbishop Jose Bettencourt.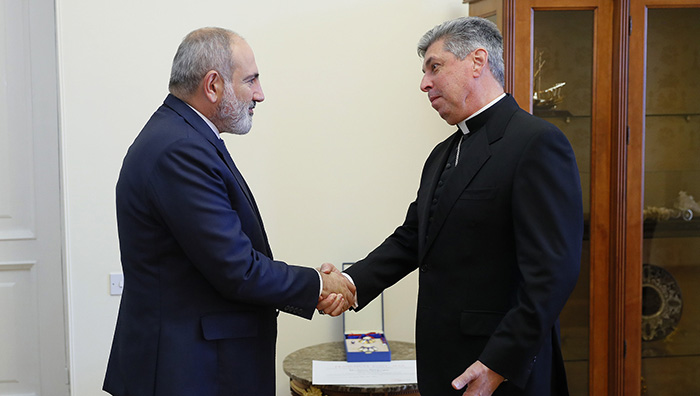 PM Pashinyan was awarded the Order for contributions in strengthening the relations between Armenia and the Holy See.
PM Pashinyan thanked for the award and stressed that the government of Armenia is eager to consistently develop ties with the Vatican.
The Armenian Prime Minister wished Bettencourt – who is completing his diplomatic mission in Armenia – successes in his future activities.