YEREVAN — At a sitting held on October 27 the Regional Council of Abruzzo unanimously adopted a resolution, expressing solidarity with the Armenian people on the 100th anniversary of the Armenian Genocide and with their struggle for the recognition of historic truth and protection of human rights.
"Today we wrote a beautiful page in the political history of our region," author of the bill Luciano Monticelli from the ruling Democratic Party declared after the adoption of the document.
"The unanimous adoption of a resolution on such an important issue is an evidence of the maturity of the Council," he said.
Abruzzo Regional Council became the 99th self-government body in Italy to recognize the Armenian Genocide.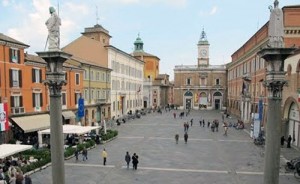 On October 22, the Italian city of Ravenna also recognized the Armenian Genocide. The resolution adopted by Ravenna's City Council states that "taking into account the petition by the Union of Armenians in Italy as well as the fact that the Armenian Genocide was recognized by The United Nations Sub-Commission on the Promotion and Protection of Human Rights, the European Parliament, the Italian Chamber of Deputies and Pope Francis (recalling his speech during the Mass dedicated to the Armenian Genocide centennial at St. Peter's Basilica on April 12) the City Council of Ravenna recognizes the Armenian Genocide and expresses its solidarity with the Armenian nation on the occasion of the Genocide centennial".