YEREVAN — On the second day of  their visit to Armenia the Kardashian sisters visited Tsitsernakaberd to pay tribute to the memory of the Armenian Genocide victims.
The sister were accompanied by Kim's husband Kanye West and their cousines. They laid flowers near the eternal flame. Deputy Director of the Armenian Genocide Museum-­Institute Suren Manukyan accompanied them and donated a book. The crew for the show "Keeping UP with the Kardashians" joined the sisters.
Rapper Kanye West visits Tumo Center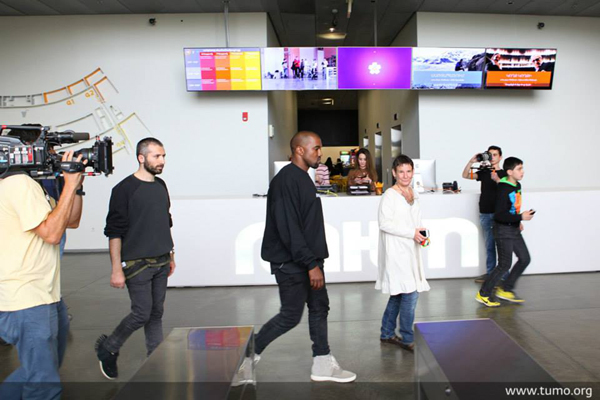 International superstar and 21 time Grammy award winning musician Kanye West visited Tumo today. He toured the center and got acquainted with Tumo's learning programs.
Kanye started his visit by seeing his fellow musicians in action at the Tumo music studio, where the Pyramidz electro band and the TmbaTa orchestra gave an impromptu performance. He visited an animation workshop and Tumo's animation startup Yelling Studios. He then visited the Lego robotics workshop where he was amazed that so much could be done with his favorite toy.