Sacramento, CA – The Armenian Council of America has announced that the California State Senate has voted to pass Assembly Joint Resolution 32 with a vote of 24-0, recognizing the Nagorno Karabakh Republic (Artsakh) as a sovereign state.
The Resolution, authored by Assemblymember Mike Gatto (D-Los Angeles), passed in the State Assembly in May. State Senator Kevin De Leon (D-Los Angeles) spearheaded the resolution through the State Senate. AJR 32 calls for the United States to recognize the Nagorno-Karabakh Republic as a sovereign state, invokes strong language from the United States' own history regarding the rights of the people to "self-determination and democratic independence."
In his opening remarks, Senator De Leon recognized the presence of ACA and ANCA in support of the resolution, delivered background information and the importance of the resolution. Senator De Leon stated, "The ethnic Armenian people of Artsakh have suffered tremendously, dating back to the last century, and continuing into this one – and they deserve a free and independent homeland where they will not be in danger of persecution. By passing AJR 32, California aims to motivate the international recognition of Nagorno-Karabakh, and a peaceful resolution of conflicts."
Senator Berryhill (R-Modesto) reiterated the principle of self-determination that is part of the American identity and basic democratic values, stating,  "As Americans, we should understand the desire to be an independent nation, free of tyranny and free to form a government that best reflects our values. It is our own history. Many times on this floor we address the plight of the oppressed and express our desire, as a state legislature, for people to be free and to be able to determine their own destinies. AJR 32 is no different. The peoples of Nagorno-Karabakh Republic did not elect to become part of Azerbaijan in 1921; they were forced into it by the Soviets. It is now their understandable desire to be free. Since declaring its independence Nagorno-Karabakh has held free, transparent and democratic elections. It is fitting that the United States stands behind regions seeking democracy."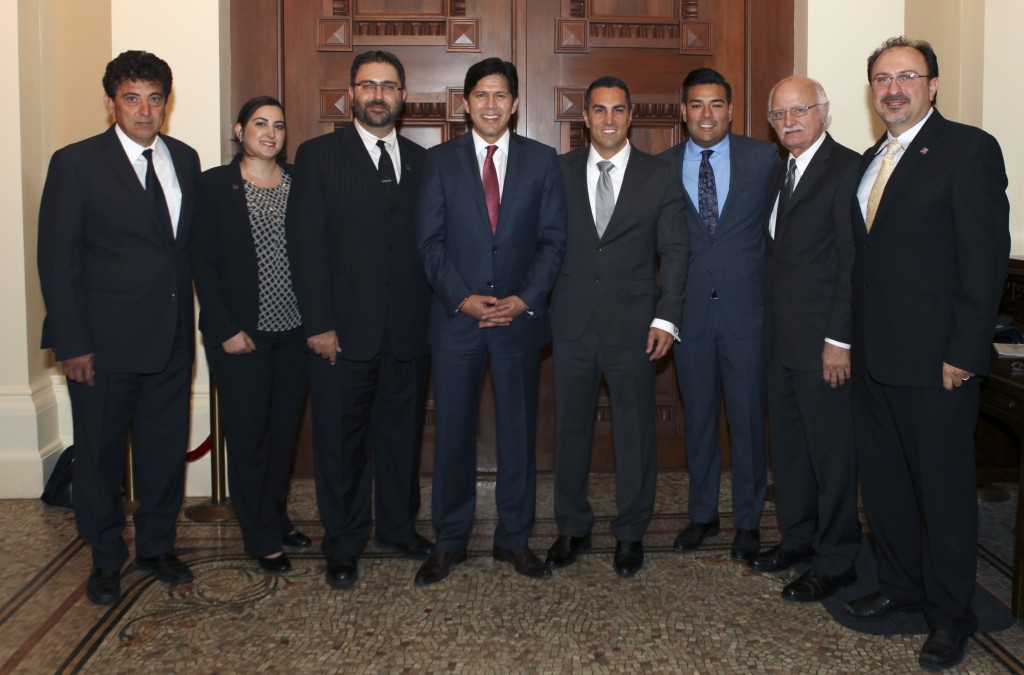 "Senate District 33 is home to a thriving and vibrant Armenian community – people who have embraced important American values of freedom, democracy, and justice." stated Senator Ricardo Lara (D-Bell Gardens) "This resolution asks the President and Congress to extend those fundamental values to the people of the Nagorno-Karabakh Republic, and encourages their continued development as a free and independent nation."
"The passage of this important resolution was a long and challenging journey that started with the introduction of this resolution back in January. We worked so hard to make it move forward, and we are so proud today that the California State Senate stood with me in support of the people of Artsakh in their ongoing quest for freedom, democracy and independence." Stated Assemblymember Gatto.
"We are very pleased that the State Senate has passed the Resolution," said Sevak Khatchadorian Chairman of the ACA. "Our State representatives recognize and acknowledge the people of Artsakh's right to self-determination, who value democracy and freedom, and they have demonstrated this today by voting in favor of AJR 32."
California is now the most populous governmental entity to call for Nagorno-Karabakh's recognition or to recognize it outright.