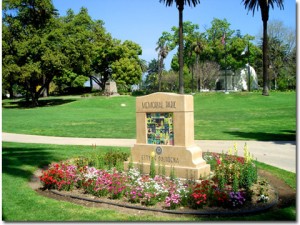 PASADENA — The Pasadena Armenian Genocide Memorial Committee is seeking qualified candidates to submit memorial design proposals for the architectural design of the Armenian Genocide Memorial to be proposed in Memorial Park in the City of Pasadena, California.
The City of Pasadena was incorporated in 1886 and is renowned for its history and architecture, art and culture, science and technology and noted educational institutions. Host to the annual Tournament of Roses parade and home of the Rose Bowl, Pasadena is considered to be the premiere city in the San Gabriel Valley.
The City of Pasadena has established a Public Park and Recreational Facility Park Monument Policy which outlines the City's regulations and guidelines for monuments and memorials on the City's park lands.
Memorial Park, previously known as the Library Park, the prospective future home of the Armenian Genocide memorial, is located at 85 E. Holly Street, at the south-east corner of Raymond Avenue and Walnut Street in the City of Pasadena. The park is approximately 5 and ¼ acres in size and contains various memorials, an amphitheater, play equipment, an expansive open area and restroom facilities.
A Request for Proposal(RFP) detailing the City's policies and guidelines for the proposed project, design specifications and submittal requirements is available to those interested in submitting a memorial design. Please contact Shoghig Yepremian to obtain copies of these documents.
Additional inquires should be directed to: Shoghig Yepremian at [email protected], (626) 351-8251, or Noreen Sullivan at [email protected], (626) 975-8522.
The Pasadena Armenian Genocide Memorial Committee is a 501(c)3 tax-exempt non-profit organization.