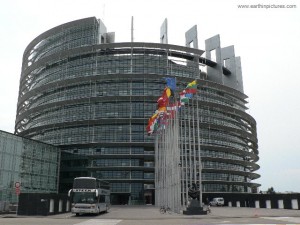 BRUSSELS — A European Union interparliamentary panel has urged Armenia to bring to justice those behind incidents of violence against journalists.
The call came in a statement issued on Thursday in Brussels at the end of a meeting of the EU-Armenia Parliamentary Cooperation Committee.
The text "calls for swift and thorough investigation of all such cases and the bringing of perpetrators to justice" and "recognizes the problem of self-censorship" in the Armenian media.
There was a series of attacks on journalists in the aftermath of Armenia's disputed 2008 presidential election, which led to clashes between security forces and opposition demonstrators.
Negotiations on the final document were tense, as some MEPs protested what they said was a text watered down following pressure from the Armenian delegation. The initial version spoke of "the urgent need to put an end to the violence against journalists in Armenia," but this was dropped from the final text.
MEP Vytautas Landsbergis, a former Lithuanian head of state, spoke out against the omission, and then left the meeting without taking part in the final vote.
He told RFE/RL: "I only asked: if [the critical clauses] are taken out of the text, does that mean that there are no more violations and no more self-censorship? If it cannot even be mentioned, I asked. You have heard the response: everything is perfect."
The Armenian delegation was led by MP Naira Zohrabian and Deputy Foreign Minister Karine Kazinian. The next meeting of the EU-Armenia Parliamentary Cooperation Committee will take place in November 2011 in Yerevan.