YEREVAN—The number of foreign tourists visiting Armenia in the first half of the year amounted to 1 million, a 30% year-on-year growth, according to the Tourism Committee, an affiliation of the Economy Ministry.
In June 2023 alone, approximately 199,000 foreign tourists visited Armenia, up from 130,000 in June 2022 and 154,000 in June 2019.
According to the official data, the majority of foreign tourists in the first half of the year were from Russia (52% or 519,000 people), Georgia (11% or 115,000), and Iran (6% or 58,000).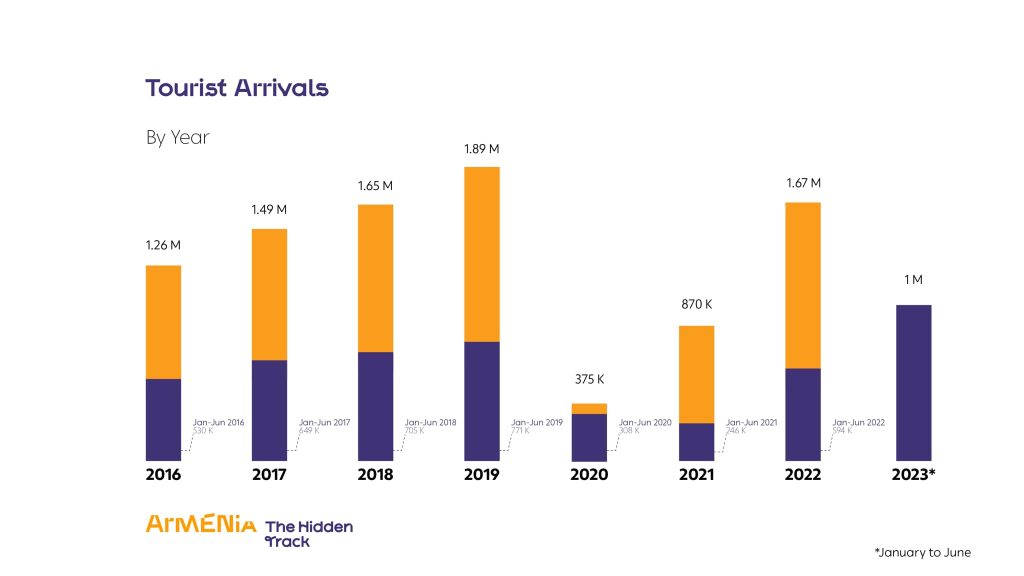 Official statistics reveal that 451,850 foreign tourists visited Armenia in January to March 2023, compared to 249,361 during the same period in 2022, marking an increase of 81.2%.
According to Economy Minister Vahan Kerobyan's forecast, more than 2 million tourists are expected to visit Armenia this year.