YEREVAN—Prime Minister Nikol Pashinyan met with Toivo Klaar, the EU Special Representative for the South Caucasus and the crisis in Georgia. According to a readout from the Prime Minister's Office, Pashinyan and Klaar discussed "the course of implementation of the agreements reached during the trilateral and five-sided meetings in Brussels and Chisinau." The Armenian Prime Minister stressed the importance of consistently implementing these agreements. They also discussed the normalization process between Armenia and Azerbaijan, the humanitarian crisis in Nagorno Karabakh resulting from Azerbaijan's illegal blockade of the Lachin Corridor, and issues related to addressing the rights and security of the people of Nagorno Karabakh under an internationally guaranteed dialogue mechanism. Prime Minister Nikol Pashinyan presented Armenia's approaches to resolving the key existing issues.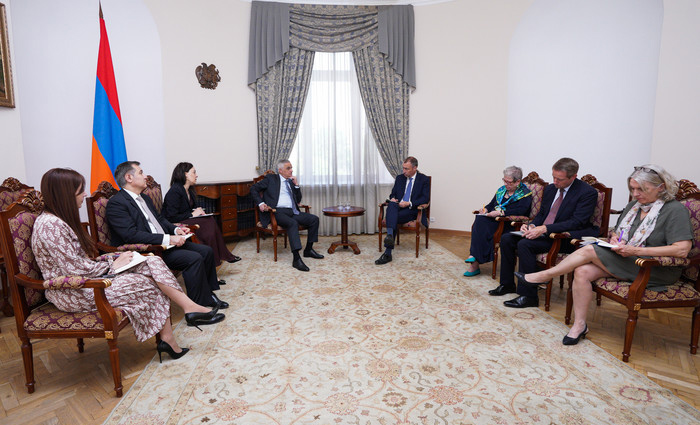 Deputy Prime Minister of Armenia Mher Grigoryan discussed with Klaar the prospects of restoring railway connections with Azerbaijan. Ambassador Andrea Wiktorin, the Head of the EU Delegation to Armenia, also attended the meeting. According to a readout from Grigoryan's office, the interlocutors discussed regional developments, including the prospects of restoring and organizing the Yeraskh-Julfa-Meghri-Horadiz railway connection, as well as issues related to the future work of the commission on delimitation and border security.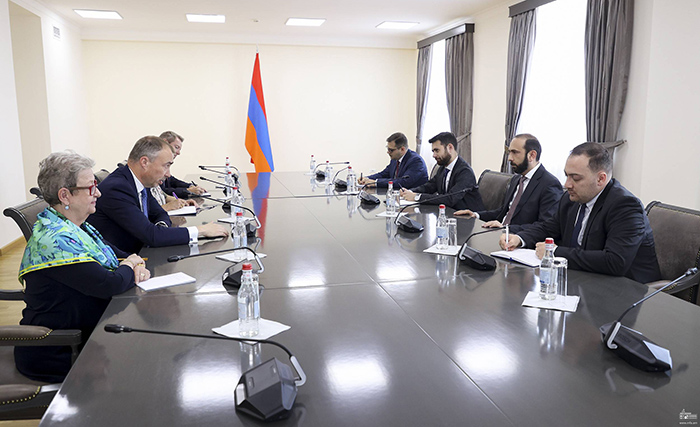 Toivo Klaar also met with Foreign Minister Ararat Mirzoyan, where they discussed issues concerning regional security and stability, as stated in a readout from the foreign ministry. In this context, they discussed the latest discussions on the normalization process between Armenia and Azerbaijan. They emphasized the importance of maintaining continuity in the process, in an atmosphere free from belligerent rhetoric and threats of force.
FM Mirzoyan reiterated Armenia's commitment to establishing comprehensive and lasting peace in the region. He emphasized the importance of mutual commitment to address key existing issues for a comprehensive resolution and acknowledged the continuous efforts made by international partners in this direction.