YEREVAN — Sergey Smbatyan, Artistic Director of the State Symphony Orchestra of Armenia and chief conductor of the Malta Philharmonic Orchestra, has been appointed as the national ambassador of UNICEF.
In collaboration with UNICEF and Public Television, Smbatyan created a parenting masterclass last year, focusing on how parents can support their children's development, stimulate brain growth, and care for their mental health using the power of music. On May 15 of this year, which marks the International Day of Families, Smbatyan joined UNICEF in opening alternative preschools in two rural settlements in Artik, providing young children with valuable educational opportunities.
Sergey Smbatyan has been actively involved in raising awareness about children's issues and advocating for children's rights, with a particular emphasis on proper parental care, early childhood education, and development. His aim is to ensure that all children in Armenia receive the necessary support and opportunities to thrive in life.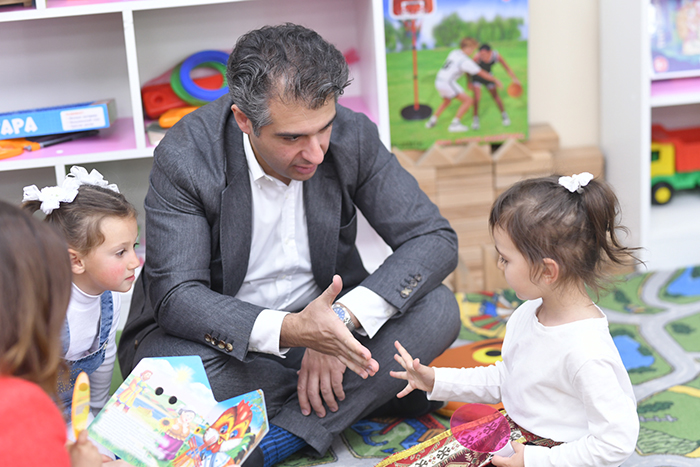 Christine Weigand, the UNICEF Representative in Armenia, expressed her delight in welcoming Maestro Sergey Smbatyan to the UNICEF team. She emphasized the importance of individuals who are willing to make a difference in children's lives and help them reach their full potential. Over the next two years, Smbatyan and UNICEF will work together to bring attention to the needs and goals of children in Armenia.
UNICEF ambassadors are influential personalities from various fields such as art, music, film, and sports. They play a crucial role in highlighting the challenges faced by children worldwide. By volunteering their time, ambassadors raise awareness and mobilize support to assist UNICEF in reaching and supporting the most vulnerable children and adolescents.
Sergey Smbatyan expressed his deep honor in joining UNICEF and his commitment to protecting children's rights. He aims to support programs that create equal and accessible learning and development opportunities for every child in Armenia.