ZAGREB — Freestyle wrestler, 65 kg weight Vazgen Tevanyan won Gold medal at the European Wrestling Championship in Zagreb, winning 12:1 in the final over the representative of Bulgaria Mikyai Salim Naim.
Tevanyan started the fight from the 1/8 finals, where he defeated Israel's Joshua Stewart Finesilve with a score of 10:0. In the quarter-finals, Tevanyan won 4:1 over the Azerbaijani wrestler, and in the semi-finals, he won 12:4 over the Armenian wrestler Eric Arushanyan representing Ukraine.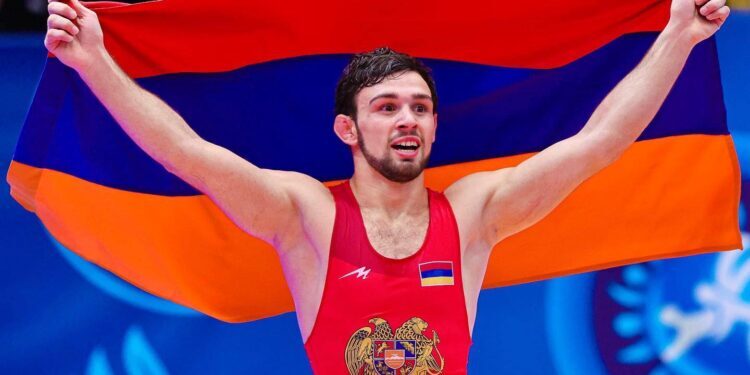 Freestyle wrestler Arsen Harutyunyan also won a gold medal at the European Wrestling Championships in Zagreb and won the title of European champion for the third time in his career.
In the 61 kg final, Arsen Harutyunyan beat Albania's Zalimkhan Abakarov 5:2.
The other representative of Armenia Hrayr Alikhanyan (74 kg) was close to winning the bronze medal, but lost to the representative of Georgia with a score of 0-8 in the decisive wrestling match.