YEREVAN — Senior diplomats from Armenia, India and Iran explored the possibility of creating a new transnational transport corridor during first-ever trilateral talks held in Yerevan on Thursday.
The delegations were headed by Mnatsakan Safaryan, the Deputy Foreign Minister of Armenia, Seyed Rasoul Mousavi, the Assistant of the Foreign Minister of Iran, Head of the Regional General Department of South Asia and J P Singh, the Joint Secretary of the Ministry of External Affairs of India.
The Armenian Foreign Ministry said that they discussed "issues relating to regional communication routes" and broader "prospects for trilateral cooperation in various fields."
"The parties agreed to continue the trilateral consultations aimed at closer cooperation," it said in a statement. No other details of the talks were reported.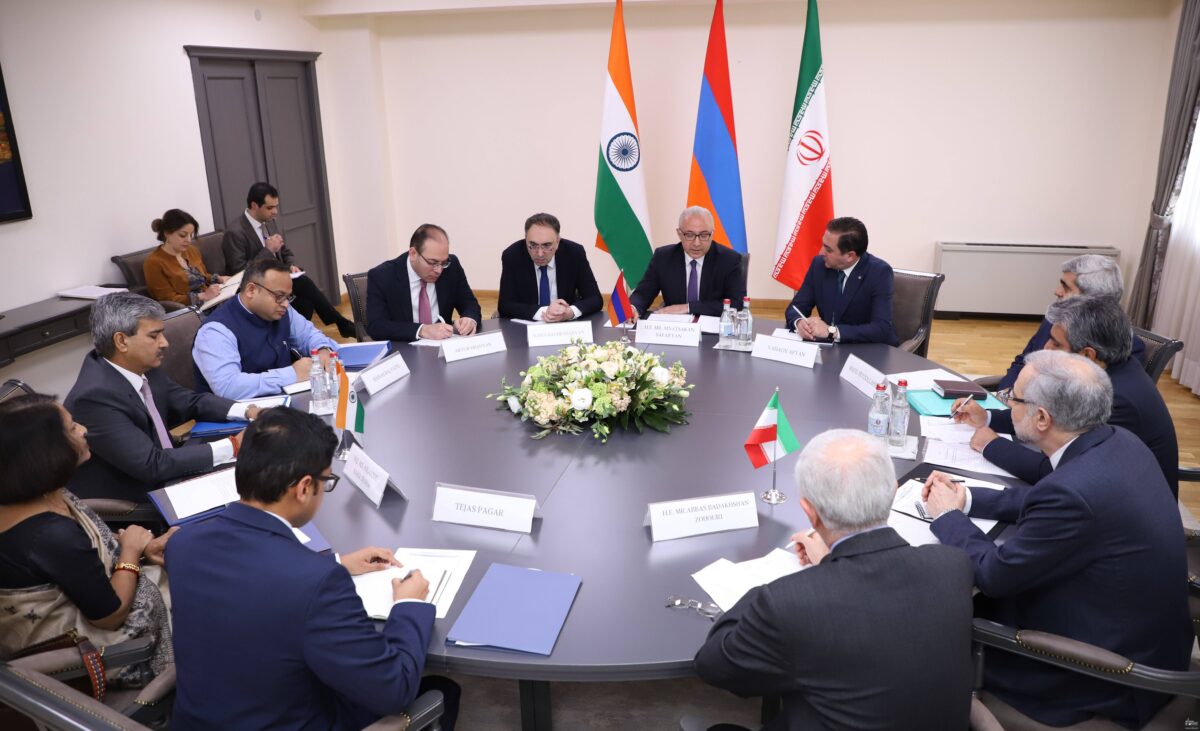 Meeting in Yerevan in October 2021, Foreign Minister Ararat Mirzoyan and his Indian counterpart Subrahmanyam Jaishankar called for an Armenian-Indian transport link that would pass through Iran and its Chabahar cargo port in particular.
India has built and operates two terminals at the Gulf of Oman port to bypass Pakistan in cargo traffic with Iran, Afghanistan and central Asian countries.
The Indian government has also proposed Chabahar's inclusion in the International North-South Transport Corridor (INSTC) project initiated by Russia, Iran and India in 2000. The project envisages a 7,200-kilometer-long network of maritime and terrestrial routes stretching from Mumbai to Moscow.
Mirzoyan suggested after the 2021 talks with Jaishankar that Indian companies use Chabahar for cargo shipments to not only Armenia but also neighboring Georgia, Russia and even Europe. According to Indian media reports, an Armenian government delegation promoted this idea when it visited New Delhi in early March.
Ali Shamkhani, the secretary of Secretary of Iran's Supreme National Security Council, reportedly backed the ambitious project during a July 2022 trip to Yerevan.
Armenia has long maintained a cordial relationship with Iran and has deepened its ties with India in the last few years, notably through a series of contracts signed with Indian arms manufacturers. All three nations have reported significant increases in their trade with Russia since the Russian invasion of Ukraine and the resulting Western sanctions against Moscow.