Serving as the exclusive cameraman for the Shah's royal court for seven years, Iran's famed cinematographer of Armenian descent, Petros Palian, died on March 15 at the age of 91 in Los Angeles.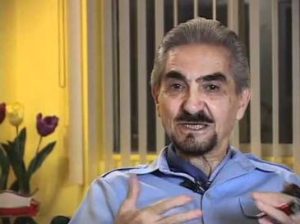 The Syracuse University Cinema school graduate started working for the Iranian Ministry of Culture, making educational and government films immediately after graduation.
Palian won many accolades and awards for his films including a Cannes International Film Festival award for "Jadi Dawn." He has also worked as a photographer and editor on several feature films in the US.
As a cinematographer, Palian filmed 20 world leaders including Queen Elizabeth, Charles de Gaulle and President Eisenhower.
In his memoir, "I Shot the Shah: The Untold Stories," Palian chronicles his life experiences from his childhood in a middle class Armenian household, to his interactions with the Pahlavi Dynasty and his film career in New York City, Los Angeles and around the world.