YEREVAN — The new secretary general of the Collective Security Treaty Organization (CSTO) Imangali Tasmagambetov visited Armenia on Thursday and met with Defense Minister Suren Papikyan before touring the Armenian resort town of Jermuk which was shelled by the Azerbaijani army during last September's border clashes. He inspected the damage caused to the local civilian infrastructure.
Papikyan and Tasmagambetov discussed regional security and, in particular, the situation on Armenia's volatile border with Azerbaijan. Papikyan presented his government's expectations regarding long-standing problems with the activation of the CSTO's collective defense mechanisms.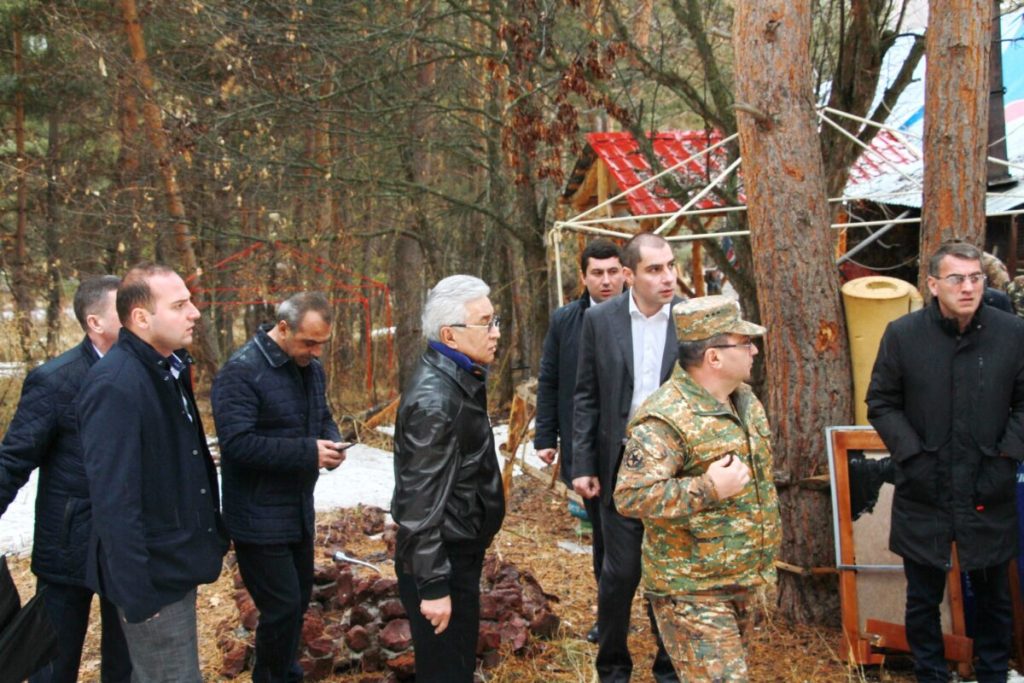 Later in the day Tasmagambetov visited the town of Jermuk where he was briefed on the damage caused to the economy of the city, as well as the many social and psychological problems caused by the aggression.
It was noted that at the time of the military operations, there were many tourists in the sanatoriums of Jermuk, and that not only military positions, but also civil infrastructures were targeted by the Azerbaijani aggression.