YEREVAN — The Armenian government said on Tuesday that it is sending search-and-rescue teams to Turkey and Syria following a devastating earthquake that killed at least 5,100 people and left thousands of others trapped in rubble from collapsed buildings.
The government gave few details of the operation which was first announced by the Foreign Ministry in Yerevan.
Armenia's Interior Ministry released later in the evening photographs of members of the national Rescue Service boarding a cargo plane along with their heavy equipment in the presence of Interior Minister Vahe Ghazaryan.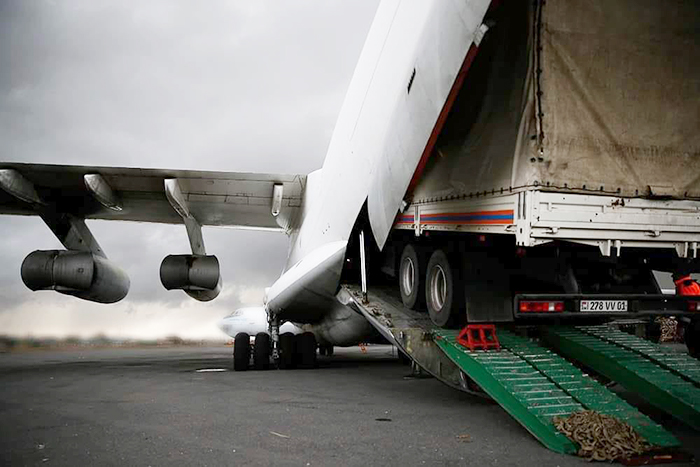 Prime Minister Nikol Pashinyan discussed the assistance with Presidents Recep Tayyip Erdogan of Turkey and Bashar al-Assad of Syria during separate phone conversations. He offered his condolences to the two men.
An Armenian government statement said Pashinyan told Erdogan that an Armenian rescue team is about to fly to Turkey. According to the statement, Erdogan thanked Yerevan for the support and said it will contribute to "further dialogue" between the two neighboring states that have no diplomatic relations.
A separate statement on Pashinyan's call with al-Assad said the two leaders agreed that "Armenia will send food, as a priority, as well as other types of aid to Syria."
"Bashar al-Assad thanked [Pashinyan] for the support and noted that the primary problem for them at the moment is related to food," said the statement.
At least four Syrian Armenians and three Turkish citizens of Armenian descent reportedly died in Monday's earthquake measuring 7.8 on the Richter scale. The disaster sparked a massive international response, with teams flying in from around the world to help with rescue efforts.