STEPANAKERT — Artsakh President Arayik Harutyunyan received Member of the House of Lords, Baroness Caroline Cox and her delegation on Saturday.
The President thanked Baroness Cox for supporting the people of Artsakh at the most challenging times, for her humanitarian activity in Artsakh.
During the meeting the interlocutors touched upon the large-scale war unleashed by Azerbaijan against Artsakh, with direct involvement of Turkey and foreign mercenary terrorists, recent developments around the Azerbaijani-Karabakh conflict, the November 10 statement by Armenia's Prime Minister, Presidents of Russia and Azerbaijan on complete ceasefire and termination of all hostilities in Nagorno Karabakh and its provisions, as well as subsequent developments.
Baroness Cox briefed on the steps she undertook during the war to condemn Azerbaijani criminal conduct and raise awareness on various international platforms about the legitimate struggle of the Artsakh people for their rights and freedoms, underlined the imperative to take measures to address on ground the humanitarian crisis resulting from the Turkish-Azerbaijani aggression in Artsakh.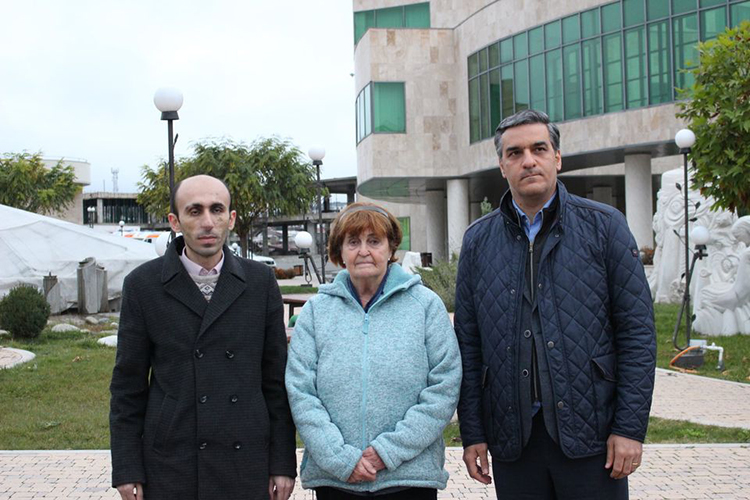 On Friday, Baroness Cox and her delegation met with Artsakh human rights defender Artak Beglaryan. Armenian human rights defender Arman Tatoyan also participated in the meeting.
Beglaryan presented the results of the fact-finding mission and the war crimes committed by Azerbaijan from September 27 to November 9. He said during the war, he published two interim reports on the atrocities of the Azerbaijani armed forces, three closed reports on the inhuman treatment of Armenian prisoners of war and corpses of military personnel by Azerbaijanis, one report on the attack on the Cathedral of Holy All-Savior in Shushi and another report on the violation of children's rights, as well as a joint report with the human rights defender of Armenia on the use of chemical weapons by Azerbaijani armed forces.
He said the recorded facts are more than enough for international human rights organizations and the international community to take appropriate steps to condemn the criminal behavior of Azerbaijan.
In turn, Baroness Caroline Cox emphasized that for many years she has talked about the rights of the people of Artsakh at international platforms, and during the war called on them to take practical steps to protect the rights of the people of Artsakh.
The Baroness emphasized that she supports the just struggle of the people of Artsakh for their rights and freedoms, and the international community should pay due attention to their needs and problems.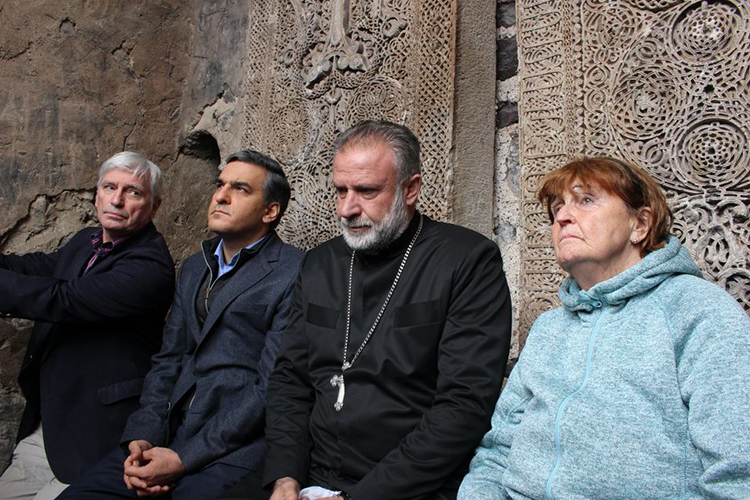 Beglaryan also spoke about the humanitarian catastrophe in Artsakh and indicated directions for international assistance, which will help to get out of the current difficult situation.
After the meeting, the delegation visited a number of civil buildings in Artsakh capital Stepanakert destroyed as a result of the Azerbaijani aggression.