Defense Minister Davit Tonoyan inspected more than 120 Armenian soldiers serving under NATO command in Afghanistan during a working visit to the country on Tuesday.
The soldiers are stationed at the Camp Marmal military base of a NATO-led multinational force located near the northern Afghan city of Mazar-e-Sharif.
A short video released by the Armenian Defense Ministry showed them lined up there for Tonoyan's visit. The minister thanked the soldiers for their service at the welcoming ceremony.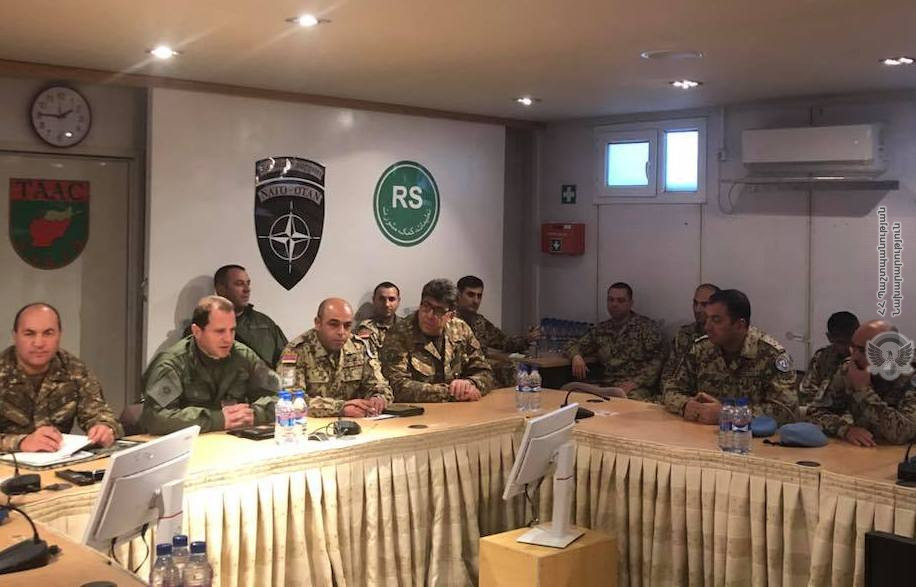 Armenia joined the original NATO mission in Afghanistan in 2010. The deployment highlighted growing cooperation between the U.S.-led alliance and the South Caucasus nation allied to Russia. The Armenian military also contributes around 40 troops to a similar NATO-led force maintaining peace and stability in Kosovo.
Tonoyan met with Lieutenant-General Salvatore Camporeale, the deputy commander of NATO's Resolute Support mission, in Kabul earlier on Tuesday. According to the Defense Ministry, Camporeale praised the Armenian soldiers participating in the mission, saying that they are known for their discipline and skills.
Tonoyan held talks with Afghan Defense Minister Tariq Shah Bahrami at the start of his visit on Monday. An Armenian Defense Ministry statement said they discussed "the military-political situation in the region and possible developments."
The statement said Tonoyan also expressed Yerevan's readiness to enable young Afghans to study in Armenia "in the context of deepening cooperation in the area of defense."