FRESNO — The Armenian Studies Program will hold an international conference on "The Committee of Union and Progress: Founders, Ideology, and Structure " on Friday, October 12, and Saturday, October 13, 2018. The Conference will be held in the University Business Center (5245 N. Backer Ave.), A. Peters Auditorium, Room 191 on the Fresno State campus.
The Conference focuses on the Committee of Union and Progress, who were the political leaders of Ottoman Turkey throughout most of the period 1908-1915. They had become the virtual political dictators of Ottoman Turkey on the eve of World War I and the Armenian Genocide. The decision-making processes and ideology of the CUP were to have drastic consequences for the Armenians in particular. The conference participants will analyze carious aspects of the CUP and also its relationships with the Armenians.
The Thomas A. Kouymjian Family Foundation, the Leon S. Peters Foundation, and the M. Victoria Kazan Fund for Armenian Studies are supporters of the Conference.
Armenian Studies Program Coordinator Prof. Barlow Der Mugrdechian and Dr. Ümit Kurt (Van Leer Institute, Jerusalem) are co-organizers of the Conference.
Prof. Barlow Der Mugrdechian will open the Conference at 7:00PM on Friday, October 12 in the University Business Center, Alice Peters Auditorium. A keynote address will be given by Dr. Raymond Kevorkian (Paris) on "The Young Turk Regime: Ideology in Command."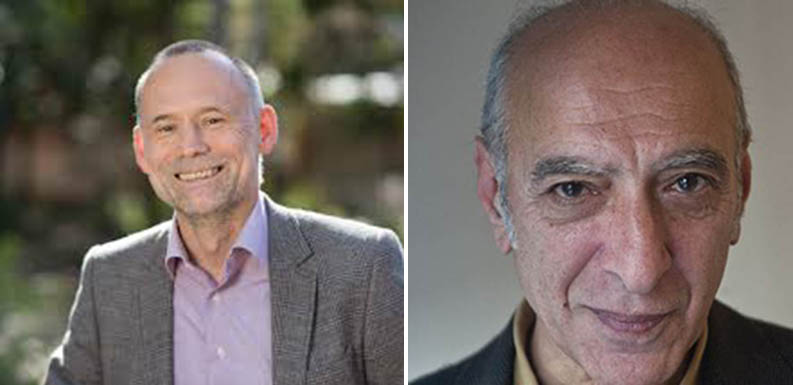 The first session will then open with two panelists: Hans-Lukas Kieser (University of Sydney, Australia) " Talaat Pasha and Ziya Gökalp"; Dugu Coskuntuna (Princeton University) " Homeland and Nation Revisited: A Discourse Analysis of the Memoirs of the Young Turks."
The Conference will reconvene at 10:00AM on Saturday, October 13, with one session, chaired by Dr. Sergio La Porta, Berberian Professor of Armenian Studies at Fresno State. The Saturday session will take place in the Conley Art Building, Room 101 (next to the Peters Business Building).
Session I will feature presentations by Yektan Türkyilmaz ( Berlin) " Evaluating the Determinants of the Variations in the CUP and ARF Relationships across the Provinces"; Dikran Kaligian (Boston University) " When Revolutionaries Must Govern: The Vicissitudes of ARF-CUP Relations"; and Ümit Kurt (Van Leer Institute) "The Structure of the CUP in Aintab."
All sessions are free and open to the public.
Free parking is available on both Conference days in Fresno State Lots P5 and P6, near the University Business Center. Permits are not required.
For more information about the Conference please contact the Armenian Studies Program at 278-2669, or visit our website at www.fresnostate.edu/armenianstudies. Follow us on Facebook @ArmenianStudiesFresnoState or on Twitter @armstudiesfs.