MORELIA, MEXICO — Armenia's honorary consulate has been inaugurated on September 21 in Morelia, the capital city of Michoacán, Mexico.
The consulate was inaugurated by Armenia's Ambassador to Mexico Ara Ayvazyan, the embassy staff and representatives of the Mexican-Armenian community. Rev. Sassoon Zumrookhdian, from United States, blessed the Consulate.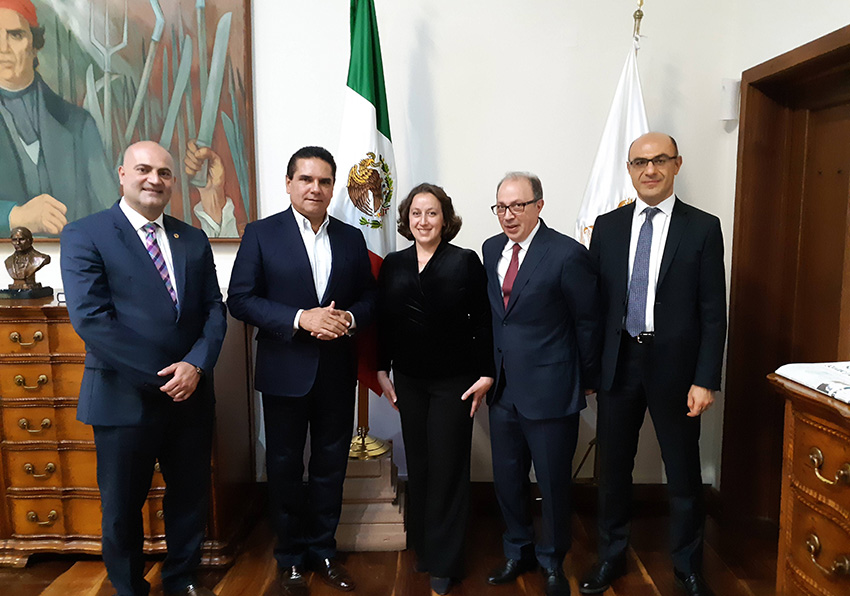 On the same day, Ambassador Ayvazyan met with Governor of Michoacán Silvano Aurelez Coneco. During the meeting, the parties highlighted the decentralized cooperation in the context of the development of bilateral relations, reaching an agreement on joint work in the field of cultural, educational and trade-economic cooperation.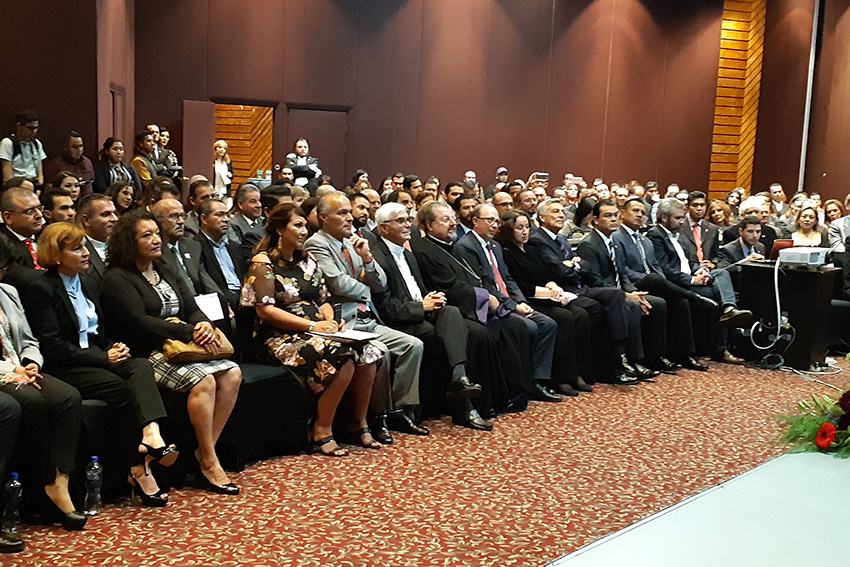 Afterwards an official reception dedicated to the 27th anniversary of Armenia's Independence was organized on behalf of the Armenian Embassy. Ambassador Ara Ayvazyan, Head of the Maronit Church of Mexico, Bishop George Saad Abi Yunes, Rev. Sassoon Zumrookhdian, Honorary Consul of the Republic of Armenia Hakob Sahakyan and Governor of Michoacán State, State Migration Secretary Jose Luis Gutierrez Peres made speeches. The reception was attended by numerous federal and state senators and deputies, representatives of state and municipal authorities in Michoacán, members of Armenian, Lebanese and Greek communities, and journalists.
Michoacán is one of the 31 states which, with the Federal District, comprise the 32 Federal Entities of Mexico. The State, located in Western Mexico, is divided into 113 municipalities and its capital city is Morelia. The city was named after José María Morelos, one of the main heroes of the Mexican War of Independence. Michoacán has apopulation of over 4.5 million ranked 9th in the country.