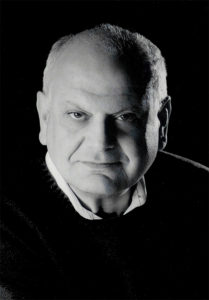 BY FLORENCE AVAKIAN
NEW YORK — A special exhibition of the unique and renowned sculptures, paintings, photography and designs of internationally acclaimed artist Avedis Baghsarian will take place from May 17 to 19 at the G Hall of the St. Vartan Armenian Cathedral, with the opening reception on May 17 from 7 to 10 PM. More than 100 art works will be on display.
The much-awaited event is sponsored by the Ministry of Culture of the Republic of Armenia, the Permanent Mission of Armenia to the United Nations, and the Fund for Armenian Relief (FAR). The outstanding show will be celebrating the 100th anniversary of the Republic of Armenia.
The benefit exhibition has been curated by the Advisor to Armenia's Minister of Culture Vicki Shoghag Hovanessian, with FAR Board of Directors member Sandra Shahinian serving as Advisor. One hundred percent of the proceeds will go to the FAR Avedis and Arsho Baghsarian Scholarship Fund to educate students in Armenia.
The students that will benefit from this fund will be focusing on journalism and the fashion industry, with the condition that they must stay and help Armenia with their expertise for three years.
Unforgettable Charisma
Sparkling hazel eyes and a smile that lights up any room greeted me when I first met the artist. The elegant Manhattan apartment of he and his wife Arsho (nee Simonyan), an internationally celebrated footwear designer and a Hall of Fame recipient in the fashion industry, is filled with his unique nature sculptures, architectural designs and color-filled modernistic paintings.
One of the most eye-catching is his graphically inventive designs of the letters of the Armenian and English alphabets. Due to the usual lack of space in most Manhattan apartments, the vast number of his large scale artworks, is housed in a Manhattan warehouse.
Avedis Baghsarian was born in Jerusalem 84 years ago to father Arakel, a grocery store owner in the Old City, born in Jerusalem who went to St. James Armenian Church every morning at 5 A.M. before going to work. His mother Dzaghig (nee Lurchigian), born in from Kessab, Syria, lost her immediate family during the Genocide, except for her sister who disappeared during the carnage.
It was not until 20 years later that the two sisters found each other. Working as a nanny in a Greek family, her sister had a birthmark on her upper arm which was recognized and became the catalyst in bringing them together.
One Big Family
His father's family had lived in Jerusalem since the 1600's, but during the 1948 Israeli-Palestinian war, the family lost everything. His father became one of the founders of the famed Sts.Tarkmanchatz School in the Armenian Quarter which until today has continued its high academic excellence. His childhood was happy. The"love and affection" of his parents left an indelible mark on him throughout his life. A sister Anna today lives in Amman Jordan.
Though he and his wife of 51 years Arsho have no children, the concept of "one big family" has always extended from his parents and sister, to his uncle, aunts, nephews and nieces. "We are all very close," he said with pride. "One big family," he repeated.
Seventy years later, he recalls with pride that the Jerusalem community was always a "united group", and today he still connects with his playmates from Jerusalem. "We were one big family", he again repeated. "When the Turks came during the Genocide, they never said are you Tashnag or Ramgavar. They just killed Armenians," he said to emphasize his point.
Baghsarian's enthusiasm and joy was infectious as he related his life's work. And what a legacy it is. He was ten years old when his father asked a photographer to show him the ropes, becoming an apprentice photographer. "It was a challenge", he related. "Life is a learning process. "Everything I do, I do completely, and that is the lesson I want to teach young kids."
In 1955, at age 22, he emigrated to the U.S., settling in Manhattan, going to night school and working for Augusta Burns. A year later he was drafted into the U.S. army, serving for two years as a combat photographer. Under the GI bill he attended the School of Visual Arts and the Parsons School of Design, studying photography, industrial and graphic design.
1970 became a momentous year for him. Influenced by his renowned photography teachers, Phillipe Halsman, Ralph Hatersley and Melvin Skolsky, he followed in their footsteps, and opened his own photographic studio in Manhattan, specializing in fashion and commercial assignments.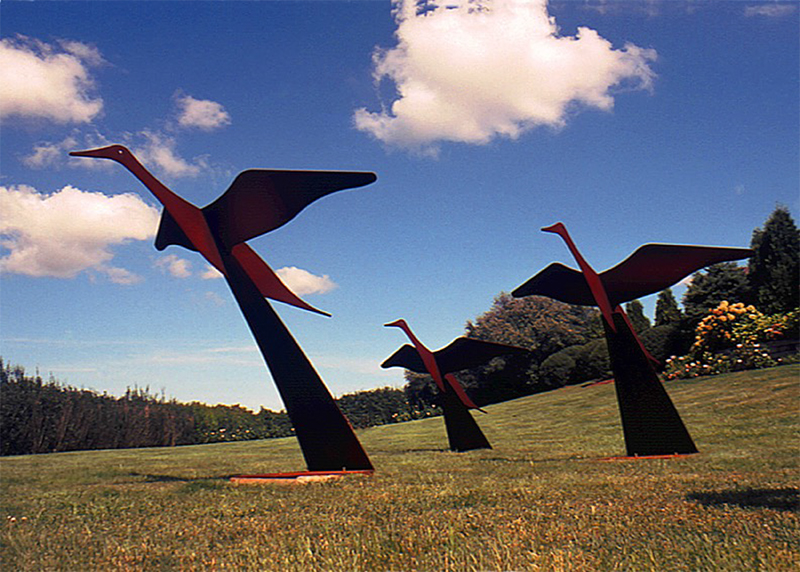 A Pioneer
Baghsarian became a pioneer in the application of abstract forms and designs on photographic film, using special techniques. His name was well known to the fashion and movie starlet A-listers of the 1970's and 1980's. Jessica Lange, Celia Ward, Grace Jones, Pat Cleveland were just a few of the A-Listers who sought him out. Avedis Baghsarian was the man to see for a photograph that would put one on the front page of any magazine.
"My works morphed from one to the other. Design, in fact everything starts with the magic of photography. It's frozen in time. You can't duplicate that split second. The technology apparatus used in today's photographic equipment is so advanced that it does not require much talent to capture a pleasing image. However, to create a photograph that is an emotional, spiritual or intellectual experience is indeed an art, and the creator of those emotions in an image should also be called an artist."
Though an eminent and sought-after photographer, Baghsarian in 1992, nonetheless reverted back to his design education, and produced a large collection of functional, unique and patented designs of vases, candle holders, salt and pepper shakers. The revolutionary collection in 1994 was awarded the coveted "International Design Magazine Award".
Many of his designs can be interchanged. Candleholders can become vases, or oil lamps. These accessories were avidly sought after by such prestigious stores as Bergdorf Goodman, Barney's, and 28 museum outlets, including New York's Guggenheim, San Francisco's MOMA, Chicago's Museum of Contemporary Arts, San Diego's Museum of Arts, as well as museums in Jerusalem, and Kobi, Japan.
With the unfolding of the 9/11 tragedy in New York, Baghsarian took part in the design competition for the memorial. "It was a way of releasing my anger." On 9/11's first anniversary, Citibank gave the artist the rare honor of a solo exhibition of his miniature skyline hanging sculptures, "Manhattan as I Remember it."
"Migrating Birds", "Butterfly", "Dragonfly", "Spider" became the names of his large scale nature sculptures which can be seen on the landscapes of East Hampton, and Southampton, NY, where he designed both the architecture and furniture of his two summer homes, which he recently sold.
For Baghsarian, birds represent "freedom, no boundaries. Nature is peace, especially for people who live in a city. I used to sit by the pond in front of our summer house and meditate. I loved the colors, the wildlife, the flowers, the silence."
An Overwhelming Canvas
To his credit, he has authored and published twelve photographic books, including "In Bloom", and "Reflection", as well as the graphic designs of both the Armenian, and English alphabets.
Reflecting, he recalled that "Manhattan, the epicenter of skyscrapers became an overwhelming canvas. I looked at the reflections in an intensive emotional way, many soft and hard sounds like Beethoven's Ninth Symphony. I also saw positive and negative, harmony and disorder in the city I call home. The more I noticed the ricochets of the buildings, the more I asked myself, is it real or imaginary. My new discovery of the reflections was like finding a hidden staircase of an old house."
In his book "In Bloom", he eloquently ruminated on nature's true beauty. "After 30 years of photographing beautiful girls in the fashion and beauty industry, I decided to turn my camera to photographing the fine lines, fabulous colors and the simple curves of nature's best gift to mankind – flowers."
Expose Inner Souls
Laying out his soul, Baghsarian who is 84 years young, reflected that "time is running out, and I want to keep creating. Every day I surprise myself that at my age I am still able to learn something new. Exposing one's inner soul drives you, and you have no control.
"Art is a burst of energy. The only way for you, is to release it. If I don't create something each time, I'm not complete. It's like going without food, sleep, clothing, but when it overtakes me, I cannot be interrupted because I can never get back to where I was. "You participate in the design process according to your technique, your modus operandi. When you are involved, the excitement takes over. When the work is completed, there is major depression," he confessed.
And it was love of art that brought Avedis and wife together after meeting at a CARS dance at the Hotel Pierre in 1965. Their very first date was to the Museum of Modern Art (MOMA) in New York. The secret to their happy life has been "trust, and never to restrict each other in our own professional adventures. Quoting the legendary poet Khalil Gibran, they said, "We drink from the same fountain, but use separate cups."
For Avedis Baghsarian, being Armenian means "a history of a proud culture and heritage. All the fantastic buildings in Turkey were built by Armenians. We are the best craftsmen. Give Armenia a 100 years of peace, and one will see the marvels they can create."
Avedis Baghsarian is especially anxious for the youth to see the exhibition, in order to give them "a purpose, an inspiration, a passion so they can pursue their own passion, and keep on trying until they succeed. And they should never forget that I Am Possible," he declared with obvious emotion.
The Avedis Baghsarian exhibition will be on view on May 18 and 19 from 4 to 8 P.M. The opening reception will take place on May 17 from 7 to 10 P.M. at the St. Vartan Cathedral, G-Hall, 630 Second Avenue, at 35th Street New York City. For more information, readers can call (212)686-0710, (889-5150).