NEW YORK — Hundreds of Armenian-American youth will gather once again in a show of solidarity on the eve of the Times Square Armenian Genocide Commemoration for a remembrance event held on Saturday, April 21, 2018 at City Perch in Fort Lee, NJ. Popular singer Elie Berberian will make a special appearance.
This annual event, sponsored by the Knights & Daughters of Vartan, is now in its fourth year and unites Armenian youth and young professionals from the New York metro area to observe the Armenian Genocide and also have a chance to network and spend time with their fellow Armenian peers.
"As the next generation we need to make sure we have a strong presence every year in Times Square to commemorate the Armenian Genocide," said Jirair Khorozian, a member of the Knights of Vartan. "By hosting this event the day before the commemoration, we're able to spread the word and gain enthusiasm for all of us to be present in Times Square."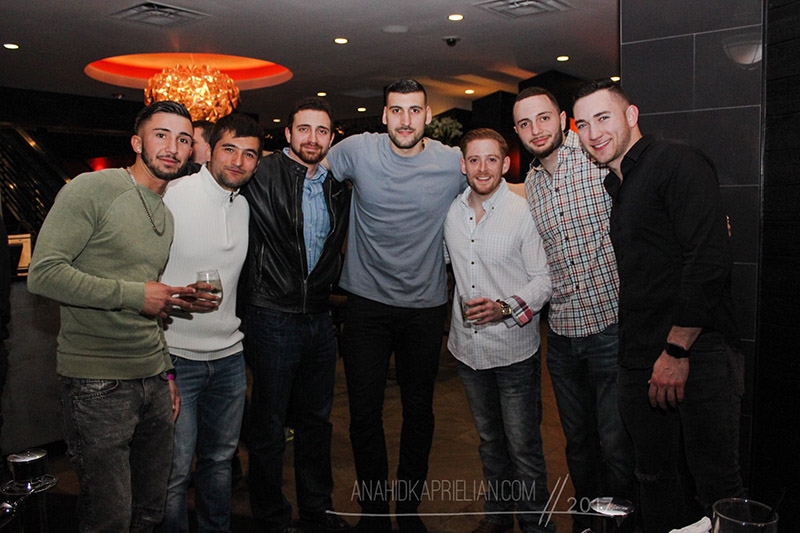 An integral member of that next generation is Elie Berberian, who has succeeded in connecting with his generation of Armenian youth while also honoring the musical traditions of the past. Berberian himself encourages all Armenians to play a part in their cultural preservation.
"Every nation outside of its roots is suffering," said Berberian in a recent interview. "There has to be more effort. Instead of saying "it's dark," light a cultural candle in your house. Wherever you walk, let flowers bloom."
The evening will feature music, drinks and food along with camaraderie and dialogue. The Knights & Daughters of Vartan, an international organization that has been sponsoring the Times Square Commemoration in New York City since 1985, welcomes the attendance of all Armenians at the youth event and the commemoration on Sunday, April 22, 2018 from 2 pm to 4 pm in Times Square, where noted politicians and elected officials will pay tribute to the martyrs of the Armenian Genocide and also speak of recent developments regarding recognition.
"We are fortunate to inherit such meaningful and influential events such as the Times Square Commemoration," said committee member Taleen Babayan. "It's our duty now to show strength in numbers and come together in harmony and conviction."
The youth event will take place on Saturday, April 21, 2018 from 8 pm to midnight at City Perch (2023 Hudson Street, Fort Lee, NJ). Please visit 100yearsandbeyond.eventbrite.com for tickets and more information. Full bar available and private space reserved.
-Taleen Babayan