GLENDALE – On Saturday, November 11th 2017, the Armenian Engineers and Scientists of America (AESA) celebrated its 34th anniversary GALA at the Armenian Society of Los Angeles Banquet Hall which drew crowd of nearly 280 attendees. Amongst the attendees were the Mayor of Glendale, The Honorable Vartan Gharpetian and council member, The Honorable Zareh Sinanyan.
In keeping with AESA's spirit of bringing together Armenian engineers and scientists to network, collaborate and build a better community, the GALA was designed to recognize prominent figures in our science and tech community. Two of the organization's active members introduced the organization and its purpose, and were joined by the AESA's President and Glendale city council member, The Honorable Vrej Agajanian, with congratulatory remarks who presented awards to the honorees.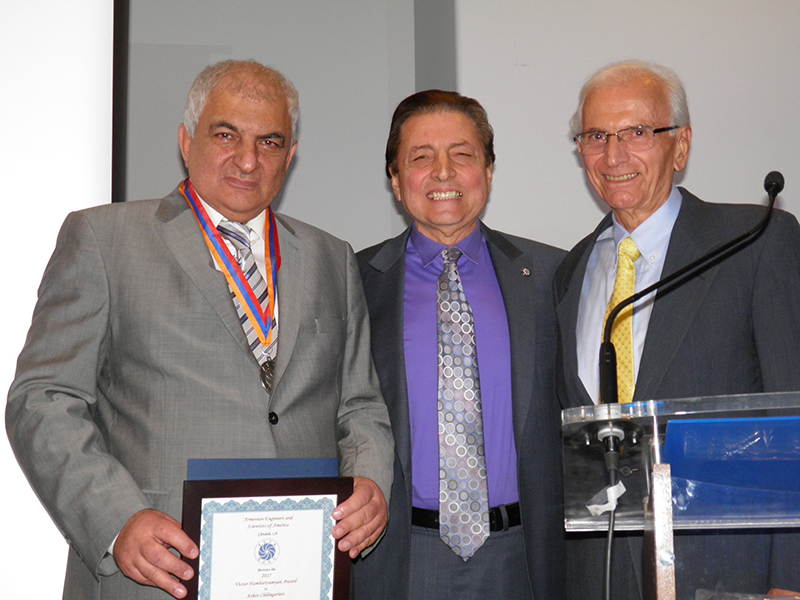 Director of Cosmic Ray Division at Yerevan Physics Institute (YerPhl), Professor Ashot Chilingarian, was awarded the prestigious Victor Hambartsumyan Award, AESA's service award was granted to AESA's long-time member, Co-founder of Green Armenia, and advisor to the Minister of Nature Protection of the Republic of Armenia, Areg Gharabegian. Albert Eisaian, co-founder and CEO of IntelinAir, Inc. was granted the Person of the Year Award. Varag Gharibjanian, an engineering and management at Massachusetts Institute of Technology (MIT), was the recipient of 2017 scholarship award donated by Dr. Shant and Ani Kenderian. Past Presidents were also recognized.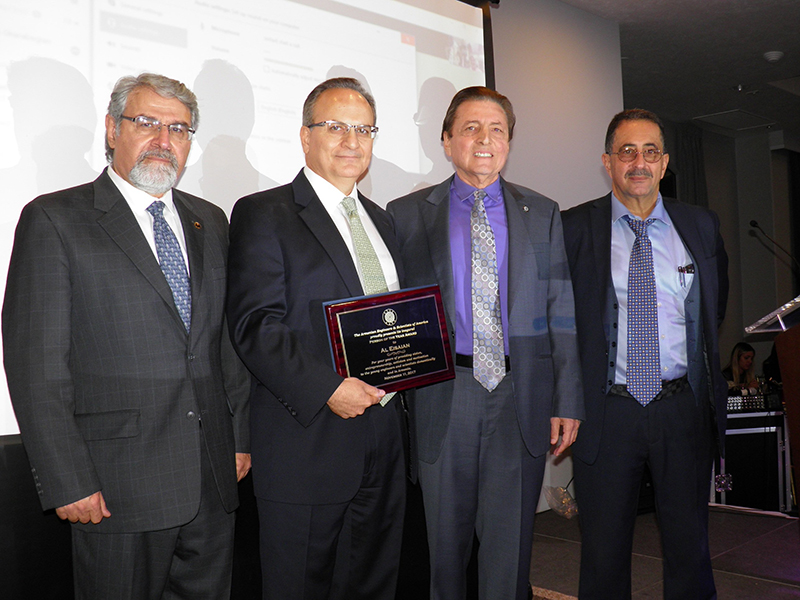 A raffle drawing and musical entertainment followed the award ceremony. Raffle prizes included a round trip for two to Armenia, free AESA membership, and many more. The DJ played songs in various languages drawing all guests to the dance floor for the rest of the night.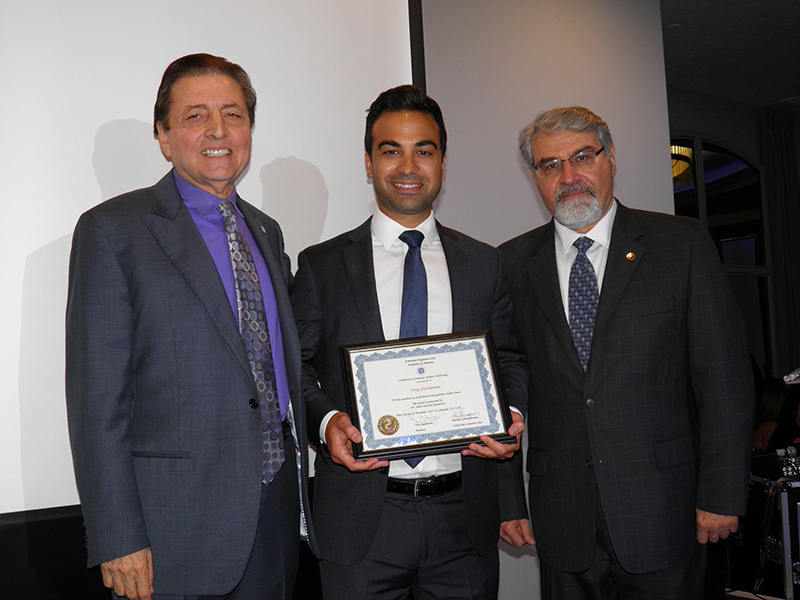 The generous financial sponsorship support from NewYork Life, Glendale Water and Power, Adventist Health Glendale, Hybrid Systems, Cordoba Corporation, Novadontics Dental Implants, ConnectTo Communications, and numerous local businesses made this GALA event which exceeded everyone's expectations possible. Harout Bronozian, long-time member and supporter of AESA, donated $10,000 towards AESA projects.
AESA is a non-profit and leading organization that cultivates and empowers Armenian engineers and scientists in the United States and Armenia through its networking, community service, and professional development events. Visit us at www.aesa.org for more information and to become a member.