By Hratch Hannessian
"Golden!"—an uncommon response for most people when answering the question, "How are you?"
Ohaness Hannessian was not most people.
A publisher, educator, and leader within the Armenian community, Ohannes dedicated most of his life and most of himself to Armenian book publication. He was passionate about the brilliance of the Armenian language, its rich history, and its ability to endure.
Born in 1928 in Beirut to Armenian Genocide survivors Hagop and Maximillia Hannessian, Ohannes viewed the preservation of the Armenian culture, not to mention its very people, as a very real concern. Always a man of action, he decided to take its safeguarding into his own hands.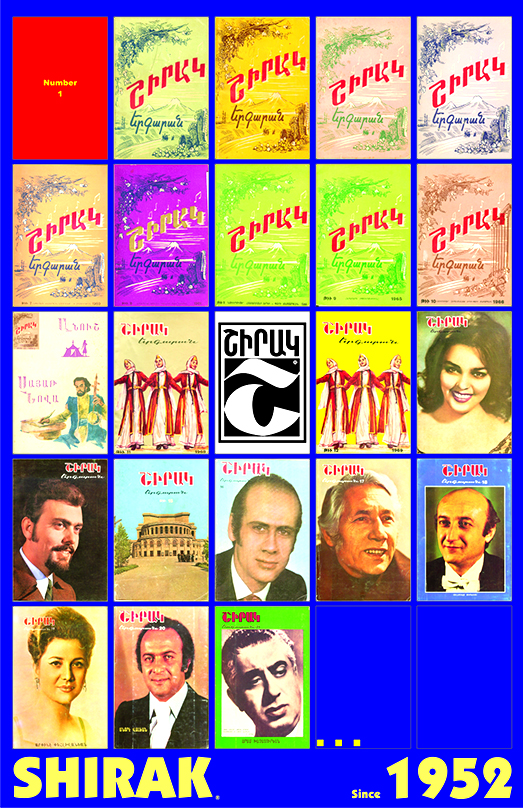 After graduating from the prestigious Jemaran Armenian College, Ohannes became a teacher, a bank director, and later joined his older brother Garabed in expanding Shirak Press. Year after year, Shirak printed what soon became staple works throughout the Armenian community not only in Lebanon but also beyond. Perhaps most notably, they printed the Shirak songbooks and Shirak "Tzaynakrial Yerkaran," both used to teach readers about the Armenian language, music, culture, and history. Soon, Shirak further distinguished itself as a pioneering force in the world of written Armenian, publishing everything from dictionaries to textbooks to cookbooks to self-help books and more.
Much of Ohannes' inspiration in both his professional and personal life can be directly attributed to his wife Sossie, whom he married in 1959. Her presence gave him the confidence to pursue his dedication to his people and the comfort to do so by her unconditional support. Together, the couple had two children: Shahe and Hratch, both born and raised in Beirut. In 1984, the Lebanese civil war had become severe and the family moved to Los Angeles to seek refuge. However, even the threat of war and the challenge of assimilating in a new country was not enough to keep Ohannes from his calling. Shortly after relocating, Ohannes opened a Shirak Printing, Bookstore, and Publishing House in Los Angles, where he nevertheless continued the work he had started halfway around the world. Today, Shirak remains operational under the ownership and management of his immediate family.
This June 13th, together we mark the fourth anniversary of Ohannes' passing. But above all, in his golden spirit, we celebrate his life's works, his legacy, and his love for the Armenian people.