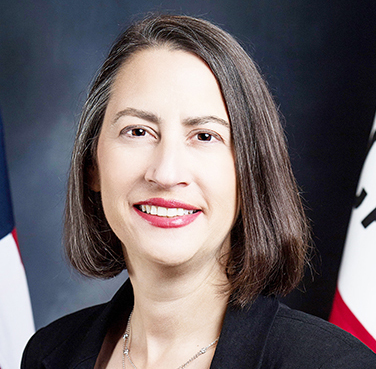 SACRAMENTO- California State Assemblymember Laura Friedman, D-Glendale, announces that the 2017-2018 California State Budget, which was passed by both the State Assembly and Senate on Thursday, June 15, includes $3 million in funding for the Armenian American Museum planned for Glendale.
Funding for the museum will be granted over a 3-year period. In addition, a $5 million fund has been created to update current public school curricula and train teachers on the history of the Armenian Genocide.
"For months I've fought for funding in the budget for the museum," said Friedman. "And I'm thrilled that the funding has come through for the museum, which will serve as a beacon of hope and understanding for the local Armenian community, and countless visitors from around the world."
Plans for the Armenian American Museum in Glendale have been under discussion for several years. Assemblymember Friedman has been a strong supporter of the proposed museum since her tenure as a member of the Glendale City Council. She is also a co-author of the Divestment from Turkey bill, AB 1597, which recently passed the Assembly Floor and is now in the Senate.
"Glendale is the perfect place for the museum, which will embrace the rich diversity of the Armenian community, and educate and empower all who step through its doors," said Friedman.
Krikor Moloyan from the Armenian Council of America stated: "We are very grateful to Assemblymember Friedman for her many years of support in the Armenian-American community. When there are groups who try to deny the very existence of your culture, we need to have places of learning to combat ignorance. Our community flourishes with representatives like her."
The 2016-2017 State Budget had originally allocated $1 million for the Armenian American Museum. When Governor Brown released his initial 2017-18 budget proposal in January of this year, the promised $1 million was removed. Assemblymember Friedman successfully pushed legislative leaders to include the funding for the museum in the final budget package.