HOLLYWOOD — A star-studded premiere for "The Promise," a historical drama about the Armenian genocide was held on Wednesday, April 12 at the TCL Chinese Theater in Hollywood.
The movie stars Christian Bale, Oscar Isaac and Charlotte Le Bon were spotted on the red carpet with celebrities that included Cher, Kim Kardashian, Kourtney Kardashian, James Cromwell, Orlando Bloom, Angela Sarafyan, Serj Tankian, the director Terry George and Reddit co-founder Alexis Ohanian.
"So proud of the movie #ThePromise Everyone please go see it and finally hear the story of the Armenian people," Kardashian wrote in her Twitter account.
In a separate video message, Cher vowed to keep the promise and called on fighting oblivion.
"Hitler said 'If they don't remember the Armenians, they won't remember the Jews. We cannot let this happen to another group of people. I vow to keep the promise," she tweeted. And back in October, Cher tweeted that she saw The Promise for the first time, writing: "NEVER AGAIN!"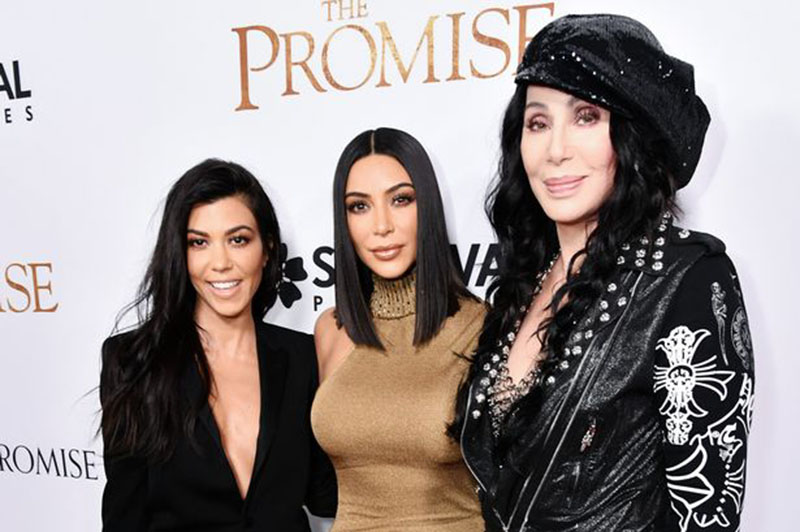 Ohanian attended the Los Angeles premiere with his grandfather John Ohanian. "So honored to #KeepThePromise here at the LA premiere with one of my heroes, my grandfather John Ohanian–95 years young, who walked the red carpet with me like a boss," Ohanian said in an Instagram post following the screening.
"May our people continue to thrive all over the world. They failed to annihilate us and they will never silence us," he added.
"Hopefully this epic film brings more awareness to and recognition for the Armenian Genocide," Alexis Ohanian said. He expressed gratitude to Kirk Kerkorian and Eric Esraelian "for bringing our story to the big screen in grand fashion."
Also joining the global campaign was Armenian football player Yura Movsisyan who took to Facebook and urged everyone to "go watch the movie in theaters April 21 nationwide for human awareness."
In addition, "The Promise" has garnered celebrity support from Leonardo DiCaprio, Barbra Streisand, Armenian-American tennis legend Andre Agassi, as well George Clooney and his wife, human rights lawyer Amal Clooney, both of whom attended the film's London premiere earlier this month.
All proceeds from The Promise, which hits theaters April 21, will be donated to non-profit organizations geared to helping spread Armenian culture and education, including Elton John's AIDS Foundation