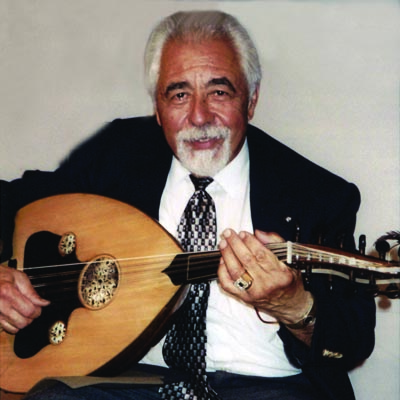 FRESNO — Richard Hagopian, an internationally-recognized master of the oud, will present a lecture entitled "Melodic and Rhythmic Considerations in Oud Performance" at 4PM on Thursday April 27, 2017, in the University Business Center, Alice Peters Auditorium, Room 191.
The public event is co-sponsored by the Middle East Studies Lecture, Performance & Film Series, the Music Department's Global Music Lecture Series, and the Armenian Studies Program.
Richard Hagopian has recorded four dance albums in the "Kef Time" series (style of dance music popular in the Armenian-American community), and an album of Armenian composers produced by ARC Music in Europe. Hagopian began playing the oud at a young age and has received numerous awards throughout his life including the prestigious National Endowment for the Arts National Heritage Fellowship Award, the nation's highest honor given in the traditional folk arts, in 1989.
Hagopian has performed throughout the United States and taught a master class at the Manhattan School of Music , as well as teaching as artist-in-residence at California State University, Fresno.
Hagopian for over 30 years has played annually at "Kef Time" events drawing typically 500-1,000 people at dances in Cape Cod, Hartford, Detroit, and Fresno. His followers have demonstrated a deep passion for his unique style and authenticity, and overall ability to entertain through his oud mastery and vocal charm.
The lecture is free and open to the public. Free parking is available, using parking code 273703 (use the code in kiosks in the parking area to receive the permit) at Fresno State Lots P5 and P6, near the University Business Center, Fresno State.
For more information about the lecture please contact the Armenian Studies Program at 278-2669, or visit our website at www.fresnostate.edu/armenianstudies.