MOSCOW (TASS) — Test pilot, Hero of the Soviet Union Stepan Mikoyan has died at the age of 94, the MiG Aircraft Corporation press office reported on Friday.
"On March 24, 2016, Hero of the Soviet Union, merited test pilot of the USSR Aviation Lieutenant-General Stepan Anastasovich Mikoyan passed away at the age of 94," the press office said in a statement.
Stepan Mikoyan was born on July 12, 1922 in Tbilisi (Georgia) into the family of Soviet state figure and future Socialist Labor Hero Anastas Mikoyan. Stepan's father was a brother of renowned Soviet aircraft designer Artyom Mikoyan. Anastas Mikoyan headed the USSR Supreme Soviet Presidium in 1964-1965.
Stepan Mikoyan graduated in 1941 from the Kachinsk military aviation school and in December that year he went to the front. During the Soviet Union's Great Patriotic War against Nazi Germany in 1941-1945 he fought as a fighter plane pilot.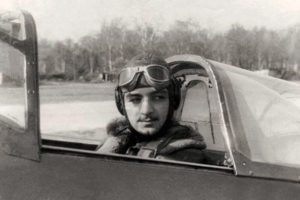 He fought in the 32nd Guards Aviation Regiment near Stalingrad and on the North-Western Front and then in the 12th Guards Air Regiment of the Moscow Air Defense Force. During World War Two, he learnt to operate Yak-1, Yak-7 and Yak-9 fighter planes and was credited with six combat victories as part of an air group.
In 1951, he graduated from the Zhukovsky Air Force Engineering Academy and started work as a test pilot in the Air Force Research Institute. He tested MiG combat planes for 23 years. In 1975, he was awarded the title of the Hero of the Soviet Union for the state trials of the MiG-25 plane.
Mikoyan performed flights until 1978. Overall, he learned to operate 102 types of aircraft, including MiG-23, MiG-25 and MiG-27 planes. He logged a total of 3,500 flight hours.