LOS ANGELES — Six hundred people came to the University of Southern California to hear scholars and experts talk about the challenges of electoral politics everywhere, and especially in Armenia. Five political scientists, five artists, and three practitioners from six locations spoke about the realities and challenges of democratization. Their message resonated with the capacity crowd at USC's Bovard Auditorium who interrupted with applause more than a dozen times during the Celebrity Diplomacy program hosted by USC Institute of Armenian Studies.
In her introduction and welcome, Salpi Ghazarian, director of the Institute of Armenian Studies at USC, explained: "What we want to do is to understand that Armenia is neither unique nor alone in trying to tackle these issues.
"We are trying to understand electoral politics – in Armenia and around the world. Armenia's parliamentary election, scheduled for April 2 of this year is historic," she continued. "With this election, Armenia will transition to a parliamentary system of government where real power shifts to the prime minister. The party that gets a majority of the vote will choose the prime minister. The challenge is to have an election whose results truly represent the will and voice of the people."
Mrs. Ghazarian explained the background for the program: "Our discussion here emanates from a public petition initiated by five celebrities, all of whom are with us today. They called for Justice Within Armenia and for tangible, democratic change through civic engagement with the citizens of Armenia. At the Institute, we decided to use this opportunity that the artists created, to further explore electoral politics, democratization and responsive governance. How do others do it? Why does it work when it does? From Latin America to Africa, why is this a problem?"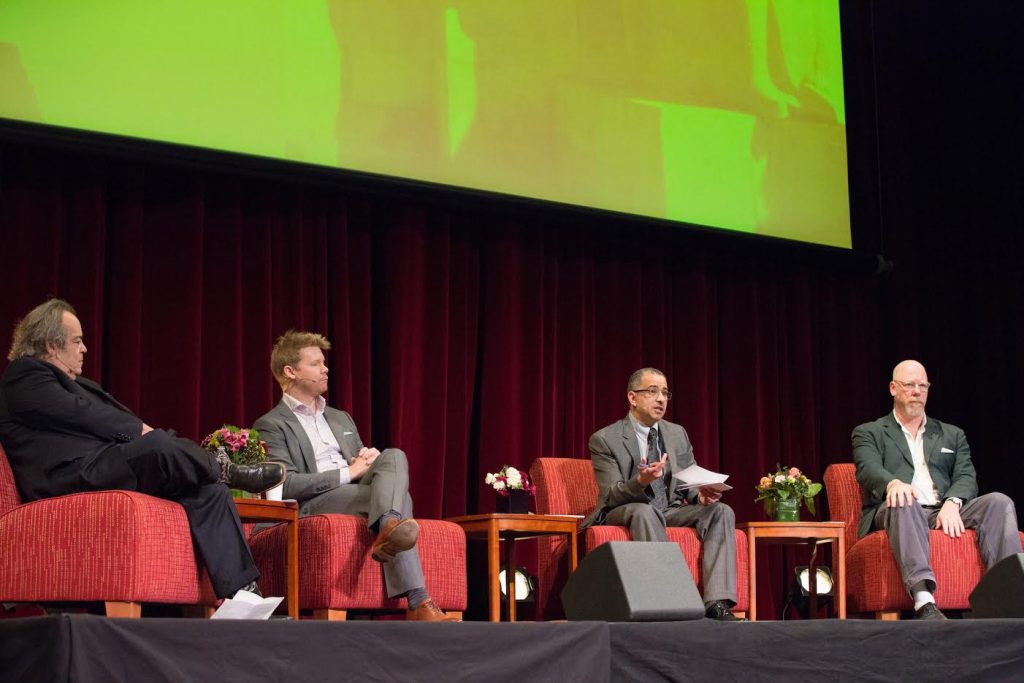 To participate in that exploration, the Institute had invited five political scientists with expertise in various areas of the world. USC Professor of International Relations Robert English, a specialist in Russian and post-Soviet studies, moderated the program. He was joined by the founder of Canada's Strategic Voting project Hisham Abdel-Rahman, USC Professor of International Relations Brett Carter who specializes in African studies, journalist and former professor at the USC Annenberg School of Journalism Marc Cooper and Georgia specialist and board member of Transparency International, Mark Mullen.
Each spoke about the challenge of electoral politics in all sorts of political realities – from the autocracy of General Pinochet's Chile and the Bongo family's Gabon, to the democratic traditions of Canada, and the hesitant but persistent democratization of the Republic of Georgia.
Mark Mullen who has lived in Georgia for a decade and a half remembered the days of the Rose Revolution. "Things changed in Georgia to the degree where now Georgia has boring elections, which is one the most important signs of democracy. The organizing around it took years; and there were people inside and outside of the country that were ready to be patient but also to be relentless in their pursuit of change there. I think most of all, the thing that made the difference in Georgia, was the unity of the people, which had long been, historically, for centuries, a problem in Georgia, and in this particular moment, people very much came together, and a lot of it had to do with listening, that people within Georgia listened to people outside of Georgia and to each other."
Marc Cooper, speaking about the transition from dictatorship to democracy in Chile, which was the outcome of a vote, noted, "In these 25 or 26 years, the democracy in Chile has blossomed but it is still not complete; All of the efforts to perfect the democracy have come from below. There has been a continuous massive civil society and social movement that can still bring several hundred thousand people into the streets in Chile and pressure the government. If you don't have pressure from the bottom for democratic change, it's not going to happen."
Professor Brett Carter continued on the same theme. "In the African Cup of Nations, going on now, in Gabon, the opposition saw an opportunity. The opposition decided that if they could just engineer a mass boycott, the world's TV cameras would capture the empty stadiums and would then be forced to report on the allegations of voter fraud and of the 50 years of Bongo family rule. It turned out that the boycott was massively successful and the stadiums were filled at about 10 to 20 percent capacity. Citizens inside the country have played a central role in broadcasting these images, really across the world, which then citizens of the diaspora have picked up and broadcast on their social media platforms."
Hisham Abdel-Rahman's example of the process that led to the last Canadian election's outcome was an example of the continuing need for a citizenry to remain engaged. He created the strategicvoting.ca platform in Canada in order to find ways to secure a win for Canada's majority liberal population, which for the last several decades had seen conservative victories, despite the conservatives' smaller numbers. "We progressives had to agree on the goal; for us it was to replace the 150-year-old political voting system in Canada. So we have to first find the goal that governs us all; in Armenia the goal might be removing the oligarchy — just get them out, anybody will be better than them."
To provide a global perspective, and the specific Armenia context, the USC Institute of Armenian Studies had invited political scientist Irina Ghaplanyan of Armenia, Human Rights Attorney Vahe Grigoryan who splits his time between Armenia and London, and the Chair of the Political Science Department at Stonehill College in Massachusetts, Anna Ohanyan, to participate by Skype.
"I like to think of Armenia's challenge for state building as a 3D approach: democracy, development and diaspora strategizing," said Professor Anna Ohanyan. "Very often when the issue of democratization comes up, especially in the context of Armenia, the issue of security emerges very quickly and the discussion becomes reduced to a choice, border vs balance, democracy vs security. What I argue is that it's a false choice; the integrity of the ballot is critical for strengthening Armenia's democratic credentials as well as its security."
Dr. Irina Ghaplanyan continued on the same theme. "We started our independence with a conflict with our neighbors and there was a serious gap of 'meaning creation' in our country throughout the 1990's and 2000's. In military discourse and political narrative, nationalism was very predominant, so throughout the 25 years our political leadership lacked the ability to engage in 'meaning creation' which resulted in civil society not consolidating, not becoming strong.
In Chile, there was a process of bottom up; in Armenia, what we've seen in the past two decades is that we need processes from both ways. It's a two-way street. Yes, we need a strong civil society, but we also need a strong political leadership."
Human rights attorney Vahe Grigoryan spoke about the details of the electoral law and procedures which impact the integrity of the process and the outcome. "In 2016, the opposition with technical help from NGOs, negotiated a new amendment to the electoral code. As a result, the lists of those who actually voted will be published within 12 hours of polls closing. This is a step forward in efforts to ascertain the real number of participants in the elections. So, this is the first time that participation numbers will be realistically assessed; the second stage will be to fight the composition model of Armenian power," Grigoryan said, referring to the complex formula in the electoral code by which party votes are distributed among the top vote-getter(s). "It is not expected that the Republican Party will give up its power in the next election but this is a part of the long-term strategy in the democratization path," he said.
Along the same theme, Anna Ohanyan first mentioned the need to manage expectations and her colleagues agreed. "Even if the technical voting, especially in a place like Armenia, is improved in this coming election and going forward, that's not nearly enough of a guarantee of a vivid secure democracy. You need people to be engaged, that is the ultimate check," said Marc Cooper.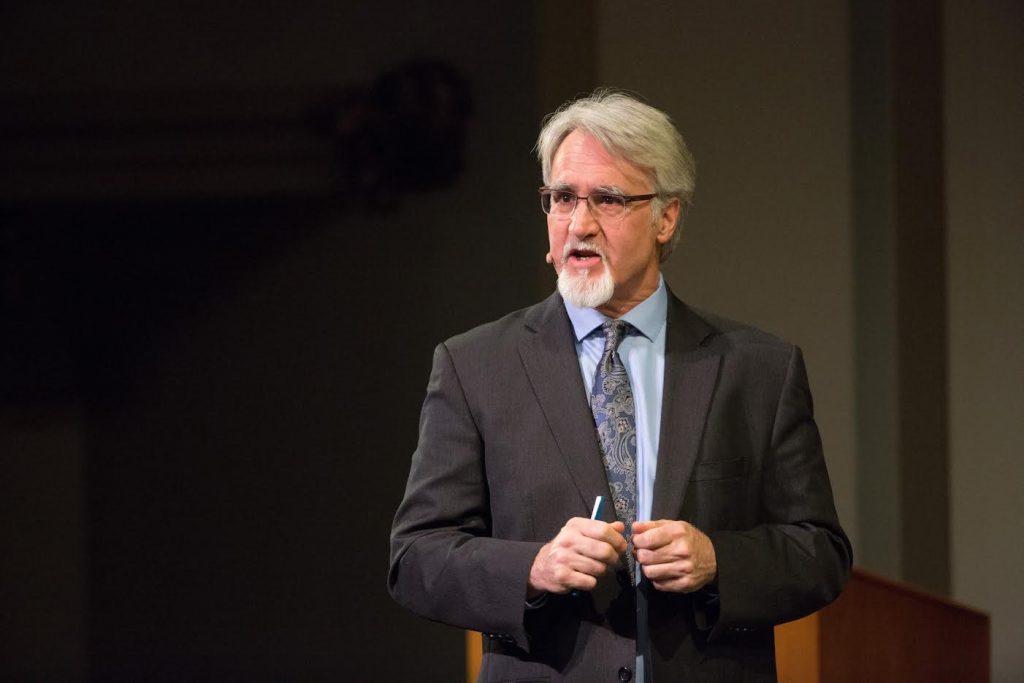 Against this backdrop, the five artists who had initiated the Justice Within Armenia petition, contributed their thoughts. Arsinée Khanjian, Atom Egoyan and Vahe Berberian were on stage, joined by Skype by Serj Tankian in New Zealand and Eric Nazarian, on location in Jordan, preparing to begin shooting Chris Bohjalian's The Sandcastle Girls.
Actor, director and activist Arsinée Khanjian echoed Dr. Irina Ghaplanyan's analysis that "From the first days of independence, Armenia has been forming its social and political of identity on shaky grounds; the geopolitical environment gave us all – in Diaspora and in Armenia — a sense of belief that security is the most important issue for the country. But what the population which is facing the security problem today is asking from us is support, empowerment. To support a state, also means to support the civil society, the people."
One of Canada's pre-eminent filmmakers, Atom Egoyan, called on the audience with a plea: "Let's make it real that we are participants in this country, and let us heed the call that is being made to us to engage. Let us go there, let us sit in the streets if we have to, let us say that we are a part of this, let us re-engage with this place that we have cut ourselves off from for many different reasons and circumstances."
Artist, playwright and actor Vahe Berberian addressed a recurring theme in the Diaspora. "Some of you might think that there is something hypocritical in the whole idea of living in the comfort of Diaspora, and promoting change in our homeland. However, there is something deeply unsettling, and even more hypocritical in playing the aloof bystander, in pretending that we don't care what happens to our fellow Armenians in our fatherland — a country that has all the potentials of becoming a civil, advanced, warm, and beautiful place. In order for people to live a dignified life, it is imperative that they become masters of their own destiny, and for that, it is essential that people feel free to elect the government they want. We're not here to dictate who to choose to run the government. We just want to assert that they have natural rights, and the right to elect a government they think is fair, and will not rob them of their dignity."
Serj Tankian's message is one he has repeated often. "Our tools as artists are to inspire that a change is possible. If we can make a small fraction of a change, and by 'we' I mean civil society in Armenia and civil society in the Diaspora, then we can make a change in the long run."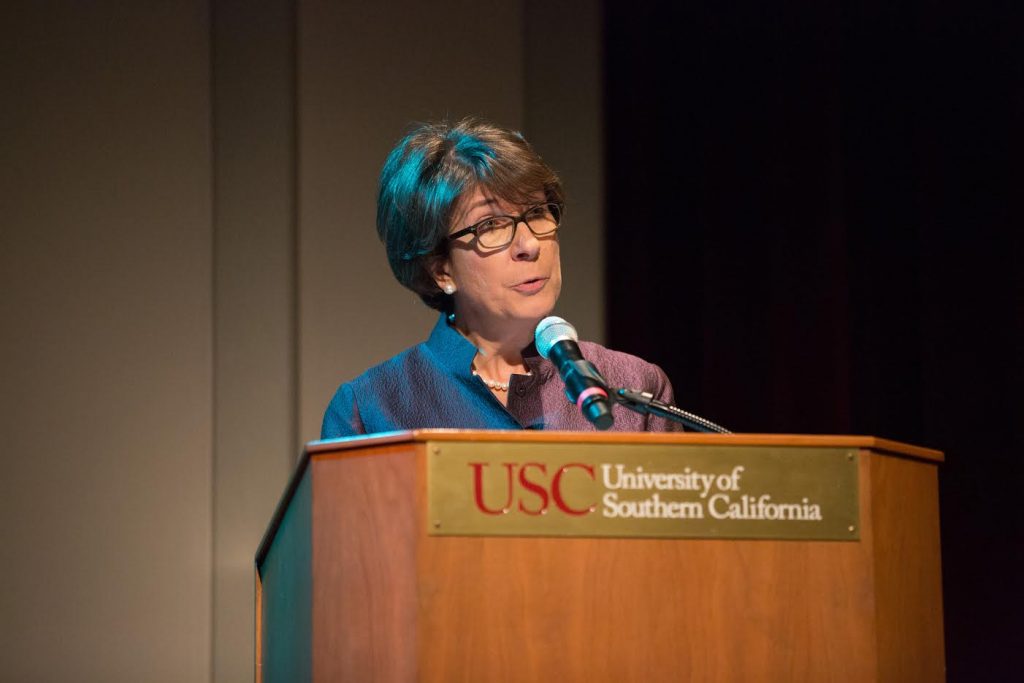 Filmmaker Eric Nazarian took the storytelling tack: "The problem that I have seen is that we're a small nation that talks about big ideas, but we still haven't figured out how to address the most minute, daily, quotidien, needs of a population that is less than three million. There is an incredible bifurcation between Armenia and Diaspora, an urge to not get involved, to not want to stand up and be counted for, or to express solidarity on the most basic level. We just want to understand what this existential crisis is between the Diaspora and Armenia proper because we want to engage. We need to step up and really ask ourselves, are we going to stay silent, and are we going to live comfortably from afar, or are we ready to engage and generally do something that breaks the cancer of apathy and indifference."
The two and a half hour program is available for full-viewing in English on youtube  or with Armenian translation.
Ghazarian concluded, "At the Institute, we believe that scholarship must probe the social, educational, and political challenges facing Armenians. Two of those national challenges are creating strategic cooperation and partnership between the Diaspora and Armenia – and ensuring Armenia's security, development and democratization. The Celebrity Diplomacy program has tackled these topics."