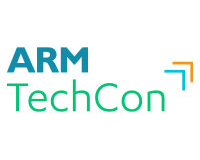 YEREVAN (Armenpress) — "Armtech" conference, which this year is entitled "Armenia: IT Forum", will be held in Silicon Valley Synopsys Mounatin View Campus on June 10. Forum aims to present and discuss the tendencies of the IT development in Armenia and its prospects in the international arena, to promote the international cooperation and involvement of investments, to contribute to the cooperation between the IT specialists.
Deputy Minister of Economy of Armenia Emil Tarasyan said the event is being held under the patronage of the Prime Minister, and with the participation of the IT community representatives from Armenia and the US. "This year's forum is exclusive in a sense that it will be devoted to the start-ups. 5 start-ups will participate in the conference", he stated. Minister said previously numerous agreements were signed within the framework of the "Armtech". This year the organizers of the forum also plan to sign such memorandums which will lead to the implementation of new projects in Armenia.
Director of the Enterprise Incubator Foundation Bagrat Yengibaryan stated that two important issues will be discussed during the conference: progress of Armenian organizations in the world, especially in the US market, and the education issue, in particular, how to promote human resource development in Armenia. He highlighted that this year the conference is being held at "Synopsys" company, the representative of which is the largest IT company in Armenia. "These year we have a number of foreign speakers in the conference who are representatives of the multinational organizations. They are not guests that come to know what happens in Armenia, what developments exist in Armenia and what are the challenges to develop the IT sector here", the director said. He also stated that a focus will be put on the development of the newly created companies, representatives of such companies will take part at the conference and will present their projects to the investors.
Chairman of the Union of Employers of Information and Communication Technologies Armen Baldryan mentioned that Armenia with such conference shows that it is ready to new reforms in the IT sector. "We will present one of our initiatives at the conference which is the creation of the Technology University in Yerevan", he stated.
Chairman of the Union of Information Technology Enterprises Alexander Yesayan also welcomed this event. He informed that the Union also will concentrate on the issue of education and will present the project of engineering laboratory.
Executive Director of the "Synopsys Armenia" CJSC Hovik Musayelyan said the experience of "Armtech" shows that holding this conference in the Silicon Valley is justified. He stated that their company will present the project with physics and mathematics orientation which was launched in 5 high schools of Yerevan.