YEREVAN — As many as seven women have been killed and more than a dozen others seriously injured in Armenia over the past year as a result of domestic violence, according to local women's rights activists.
The activists representing a Yerevan-based non-governmental organization, the Society Without Violence, have registered 20 instances of grave spousal abuse and other violence against women in domestic settings since June 2012.
"Fourteen of those incidents were particularly brutal and seven of them had a lethal outcome," Anna Aruchian, the Society Without Violence director, told a news conference on Tuesday. She said the vast majority of them occurred in small towns and rural areas.
One such town, Ararat, was the scene of the most recent domestic violence death reported by the group. Diana Nahapetian, a local resident, died from multiple stab wounds reportedly inflicted by her husband.
In another recent case reported by the Armenian press, a jealous husband likewise repeatedly stabbed his young wife after discovering that she uses a popular online social network. According to Lida Minasian, another Society Without Violence activist, doctors managed to save the woman's life.
The Armenian police declined to confirm or refute the death toll reported by the women's rights group. A police spokesman told RFE/RL's Armenian service (Azatutyun.am) that law-enforcement bodies do not count such incidents as a separate category in their homicide statistics. The official also argued that Armenia's Criminal Code still does not clearly define domestic violence.
Aruchian made clear that the figures reported by her group do not indicate an increase in the scale of the illegal practice. "It's just that there are more people willing to publicly decry it," she explained.
Violence against Armenia women has long received little publicity in what is still a patriarchal and conservative country. The U.S. State Department has highlighted the problem in its annual reports on human rights practices around the world.
"Law-enforcement bodies reported 762 cases of domestic violence during the year [2012,] of which 455 involved abuse by a husband, wife, or a partner," the department said in its most recent report released earlier this year. Most of those cases were of "low or medium gravity," it said.
The U.S. report also said domestic violence in Armenia "was not effectively prosecuted" and cited local observers as saying that most such cases went unreported in 2012 because "victims were afraid of physical harm, apprehensive that police would return them to their husbands, or ashamed to disclose their family problems."
Aruchian made a similar point. "Women put up with that because they have underage children, lack financial independence, are afraid of public opinion and so on," she said.
The female activist welcomed what she described as growing attention to the problem from Armenian civic groups. She said some of them have opened shelters and telephone hotlines for abuse victims and offered them legal and psychological counseling.
According to the State Department report, the Women's Resource Center, another Armenian NGO, received almost 900 calls to its hotline in the first half of 2012. "The center's shelter served 19 women with 23 children," added the report.
Aruchian stressed that these efforts will be insufficient as long as women's groups lack direct government support. Anna Nikoghosian, a program coordinator at the Society Without Violence, complained in that regard that the government recently rejected a bill against domestic violence that was drafted by several such NGOs.
Armenian Celebrities Speak Out On Domestic Violence and Women's Health Issues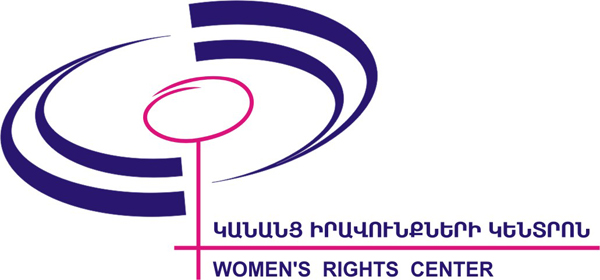 The Women's Rights Center (WRC) along with many famous Armenian celebrities, produced a video titled "No To Domestic Violence" to help increase awareness of domestic violence in Armenia.
The video is in Armenia with English subtitles. Along with other well-known Armenian celebrities, Arsen Julfalakyan, Armenia's 2012 Olympic Wrestling Champion, and Armenia's Grandmaster Chess Champions, Tigran Petrosian and Gabriel Sargsyan have brought to light a critical health issue affecting about 36% of women and children in Armenia. They want to bring an end to domestic violence in Armenia.