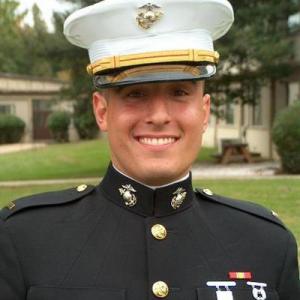 SANTA CLARA, CA — An Armenian-American  was one of the three officers killed in Helmand province by an Afghan police officer.
Capt. Matt Manoukian, 29, was shot dead with two other Marines on Friday after sharing a meal with the Afghan policeman. He was on his fourth tour in Afghanistan when he was killed.
Manoukian is the son of Santa Clara judge Socrates Peter Manoukian and associate justice Patricia Bamattre-Manoukian of the state appellate court.  He is also survived by his two brothers, Michael and Martin.
"He loved America. He loved people who were different than him. He was the ultimate tough guy, and if he was on your side, you were going to have a good day," stated his father Peter Manoukian.
Peter Manoukian said his son talked about becoming a Marine since he was 10. He said his son, who spoke Arabic, bonded with the Afghani people and helped open a school and set up a police station in Anbar province, among other things.
"We were always worried because we knew he would always run to trouble. He wanted to help. He was a heat-seeking missile," his father said.
Manoukian was killed after being invited by an Afghan police commander to a meeting in Sangin district, long a Taliban stronghold, to discuss security issues. Before the meeting, Manoukian and the other two Marines killed shared a meal with their killer.
The attack was the third of its kind in a week. The shooter, identified as member of the Afghan National Police, got away.