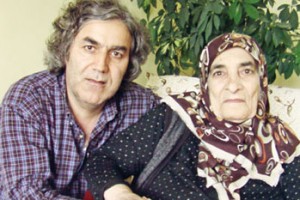 ANKARA — A Turkish parliamentary sub-committee conducting an inquiry into the fate of the Dersim massacre survivors has invited several "lost daughters" to hear their stories about the tragedy.
Fatma Yavuz, who concealed her Armenian origins for 57 years, was also among the invitees.
Exiled from Konya at age five and learning her real surname 78 years later, the woman presented her recollections to the Turkish legislators.
She told how soldiers were lining up the people on the edge of the river, killing them and throwing the bodies to the river. She was either 4 or 5 years old. "I was saved by a person who covered me with a blanket. Later I was taken by an officer. His family adopted me. I was beaten there a lot and even had my finger broken. Later, another family took me, but there too, I was subjected to violence. When I was 13, I was finally married to a man of 35, who converted me to Islam. I was still a child, homeless, jobless and without anyone to take care of me. And I raised my children in such conditions," she said.
Later, after continuous attempts to reveal her past, she has found out that her father's name was Hakob and mother's Havas.
The other adopted girl after Dersim massacres is Halazur Gevis. "Let such things never happen again, leaving children orphans and mothers crying," she said, starting her speech. She told how her stepfather took away her mother's property, and she was like a prisoner forced to live in camps. "I was forced to live as a slave. How can people be so bad?!" she said.
The offspring of a family that survived Dersim massacres Erdak Karakoc said for many years he has been searching for his sister Sakine and uncle's daughter Semsi.
He said his father was searching them until he died without finding his daughter.
"We knew that they are alive. We had a document dating back to 1941. However, the more we were coming closer to them, the more they were moving away from us. I think, it was a step directed toward annihilation of Alevis of Dersim," he noted.
Erdak Karakoc said if the "lost daughters" are alive he wants to find them, if they have passed away he wants to know where their grave is.