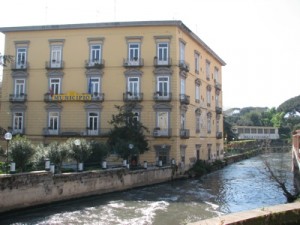 SCAFATI, ITALY — On April 17 the City Council of Scafati, Italy, unanimously adopted a resolution on the Armenian Genocide, paying tribute to the memory of the 1.5 Armenian victims and expressing support to the Armenian nation.
On April 13 Armenian Ambassador to Italy Ruben Karapetyan had a meeting with the Mayor of the Italian city of Scafati, Angelo Pasqualino Aliberti and participated in the solemn opening ceremony of the "Armenian artists in Scafani" exhibition dedicated to the 97th anniversary of the Armenian Genocide.
During the meeting with the Mayor Ambassador Karapetyan discussed the establishment of cooperation on the level of cities, the perspectives of development of ties in the field of tourism and trade.
Karapetyan stressed at a joint press conference that the exhibition is very important, since it is organized near the historic city of Pompey and will provide an opportunity to thousands of Italian and foreign tourists to familiarize themselves with the Armenian culture throughout May 31.
Works by 16 Armenian artists and architects from the United States, Russia, Armenia, Italy and Canada are on display.