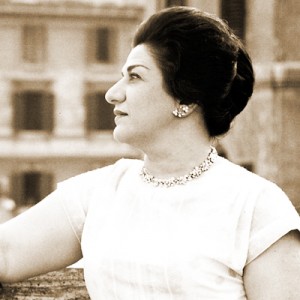 NEW YORK — Lili Chookasian: internationally renowned contralto, star of the Metropolitan Opera, passed away in her home in Branford, CT, on Tuesday, April 10, at the age of 90.
A native of Chicago, Lili Chookasian sang in the local Armenian Church in her youth. She began her career in the 1940s as a featured soloist on the "Hymns of All Churches" radio program, and went on to perform with the Chicago Symphony Orchestra, the Arkansas State Opera, New York Philharmonic, and the Met—where she was a beloved and admired performer for 25 years. Starting in the mid-1980s, Ms. Chookasian began teaching at Yale University's School of Music, and in 2002 she was awarded the university's prestigious Samuel Simon Sanford Medal.
In her personal life, Ms. Chookasian courageously battled breast cancer and became an inspiration to other women suffering from the disease at a time when it was considered a taboo subject in the prevailing culture. She always stayed close to her Armenian heritage, and was always willing to lend her gifts and warm enthusiasm to enrich the cultural life of New York's St. Vartan Armenian Cathedral. In 2008, on the occasion of the cathedral's 40th anniversary, Diocesan Primate Archbishop Khajag Barsamian presented Ms. Chookasian with the "St. Sahag and St. Mesrob Medal" for her dedication to the Armenian Church and her artistic achievements.
Ms. Chookasian was predeceased by her husband of 45 years, George Gavejian; she is survived by their three children, Valerie Klutch, John Gavejian, and Paul Gavejian, 11 grandchildren and 8 great-grandchildren.
Funeral service were held at St. Vartan Cathedral on Friday, April 13.
Read about Ms. Chookasian's extraordinary career in "Opera News."