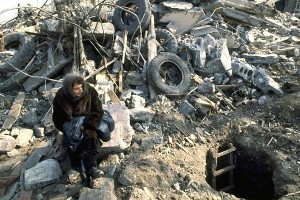 Woman amid ruins in wake of earthquake, in devastated Spitak
LOS ANGELES — Researchers from the University of California (UCLA) have examined DNA of Armenians who survived the 1988 earthquake to find out that post-traumatic stress disorder (PTSD) can be partially determined by gene variants.
The scientists found out that people having TPH1 and TPH2 gene variants are likely to have more symptoms of post-traumatic stress disorder. Two gene variants reduce production of serotonin which affects people's behavior and mood. Thus, it contributed to development of PTSD symptoms.
Symptoms can include flashbacks, feeling emotionally numb or hyper-alert to danger, and avoiding situations that act as reminders of the original trauma.
All those who took part in the study had experienced the earthquake, 90% saw dead bodies and 92% saw people who had been seriously injured.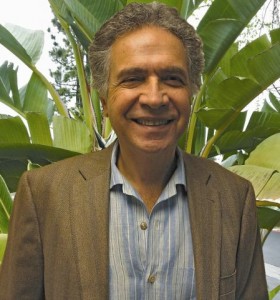 The study was conducted by a group of researches from the US led by Dr Armen Goenjian, a research professor of psychiatry, who looked at the DNA from 200 members of 12 families who survived the 1988 Armenian earthquake.
The research is published in Journal of Affective Disorders.
Read more details in UCLA Health System